News
The Witches: Anne Hathaway to Star in Robert Zemeckis Adaptation
Anne Hathaway will play a major role in this upcoming adaptation of the Roald Dahl story, The Witches.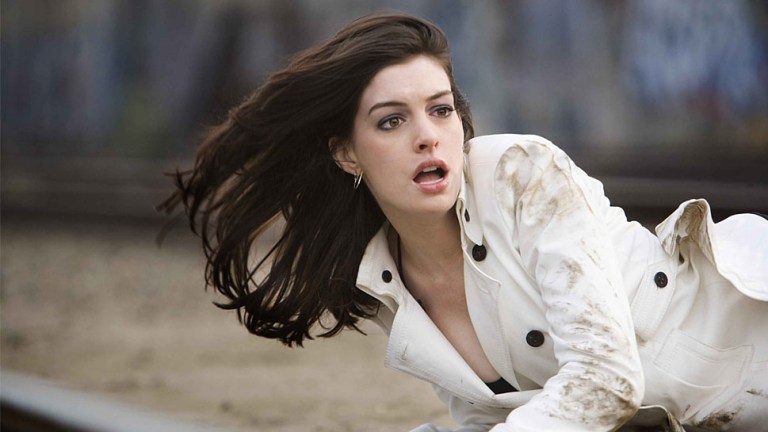 Anne Hathaway has signed on to star in Robert Zemeckis' adaptation of The Witches. 
At this time, it's being reported that Hathaway will play the role of Miss Ernst or the "Grand High Witch." This role was previously played by Angelica Houston in the 1990 adaptation of the Roald Dahl story. That adaptation was directed by Nicolas Roeg (The Man Who Fell to Earth, Don't Look Now). At this time, there is no word regarding who will be playing the other major roles in the upcoming adaptation. 
This adaptation of The Witchesseems to finally be on the right path after a few setbacks. Guillermo Del Toro was originally set to adapt the story, but he stepped away from the project. The reasons why aren't entirely clear, but it's believed that Del Toro simply had too much on his plate and wouldn't be able to give the project his full attention. He's now producing the film alongside Alfonso Cuaron. 
Of course, it's hard to complain about Robert Zemeckis getting the job. While Zemeckis' work over the last decade or so has been decidedly hit and miss, he still brings an undeniable amount of talent and experience to the table.
The question now is whether or not Zemeckis is going to be able to live up to the weirdness of the 1990 original that has helped it live in infamy over the years. The Witches may have been billed as a children's film, but its grotesque effects and generally mean nature ensured that no young viewer who saw the movie will ever be able to forget it. Indeed, the infamous horror of the original made many fans of that adaptation excited by the possibility of Guillermo Del Toro choosing to direct this upcoming project himself. 
In any case, everyone who signs on to this project (including Anne Hathaway) is going to have some big shoes to fill. 
Related: Netflix Set for a Slate of Roald Dahl Animated Adaptations
Matthew Byrd is a staff writer for Den of Geek. He spends most of his days trying to pitch deep-dive analytical pieces about Killer Klowns From Outer Space to an increasingly perturbed series of editors. You can read more of his work here or find him on Twitter at @SilverTuna014.