News
The Winds of Winter Release Date: George R.R. Martin Confirms No Book in 2018
George R.R. Martin has revealed that The Winds of Winter, the next novel in the Game of Thrones saga, will not publish this year.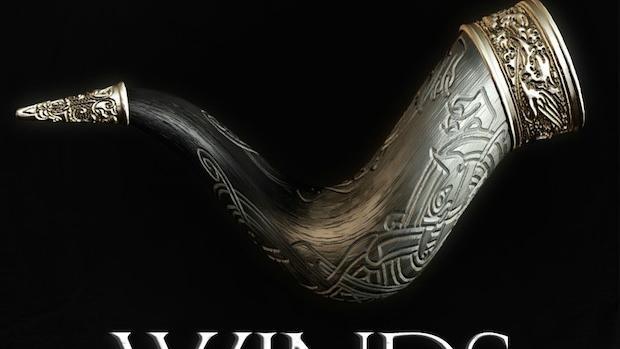 Winter might be coming, but The Winds of Winter is still many seasons off. Alas, in wholly unsurprising news, the author of the beloved "A Song of Ice and Fire" novels offered a straightforward press release with totally unloved and expected tidings: the next book in the Game of Thrones saga will not see publication in 2018, which is also the first year in nearly a decade that Martin had a break from having to compete with the HBO series. Even so, the sixth book in the series will not be coming to fill that void.
"No winter is not coming… not in 2018, at least," Martin said. "You're going to have to keep waiting for The Winds of Winter."
These are dark wings and dark words, but after Martin saw the Game of Thrones television series pass his novels' narrative in 2016—in which the show has been giving away spoilers or potentially lesser alternative plot points ever since—news and enthusiasm on the sixth "A Song of Ice and Fire" book has seemingly dried up from the meticulous writer.
Still, Martin attempted to ease the pain by reminding readers that they can get some Westerosi goodness in 2018 via his new "popular history" book about Westeros, Fire and Blood.
"I do want to stress… indeed, I want to shout… that Fire and Blood is not a novel. This is not a traditional narrative and was never intended to be… let's call this one 'imaginary history' instead. The essential point being the 'history' part. I love reading popular histories myself, and that's what I was aiming for here."
read more: Game of Thrones Season 8 – Everything We Know
Obviously focused on the Targaryen Dynasty's conquest and rule over Westeros ("fire and blood" are the House words of Daenerys' family clan), the book seems like it also might be taking a page out of J.R.R. Tolkien's Silmarillion, which offered a faux-history of Middle-earth. Also given Martin's own penchant for incorporating real-world history into his novels, it seems a worthy endeavor, albeit not what fans expect.
As someone who considers "A Song of Ice and Fire" on the page to be superior to the Game of Thrones television series (which I also love), this news offers a painful but familiar sensation. As Martin's last book in the series, A Dance with Dragons, was published the same year that Game of Thrones premiered, and the novels themselves were launched in 1996, the prospect of seeing The Winds of Winter, never mind the seventh and theoretically final book, A Dream of Spring, increasingly becomes a faded dream unto itself. Perhaps we will see both books on our shelves when the sun rises in the west and sets in the east; when the seas dry up and mountains blow like leaves in the wind, then we will have read both of those novels.
read more: Game of Thrones Season 8 Predictions and Theories