News
The Watch: Anna Chancellor and more join Discworld show
A corner of Terry Pratchett's classic Discworld series will be adapted for the small screen by BBC America in The Watch...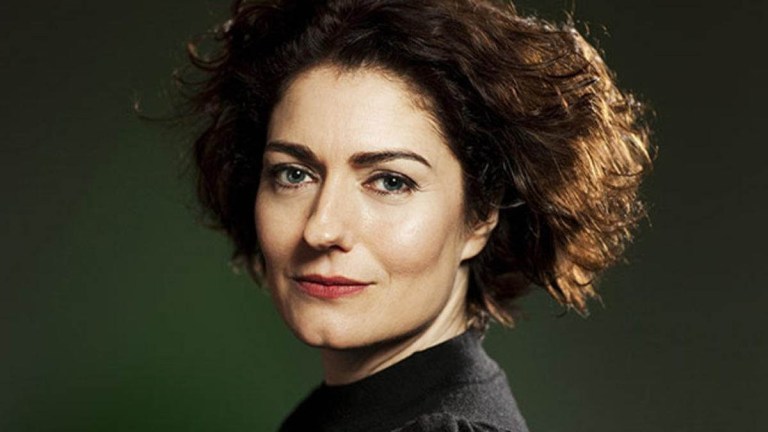 The sprawling universe of Terry Pratchett's Discworld, a comic fantasy series of novels that has long since reached classic status, is getting a television adaptation treatment courtesy of BBC America in the form of a new original scripted series, The Watch, but the show will necessarily narrow its focus to the misfit cops that inhabit a subset of stories in the beloved series. BBC America will co-produce with Narrativia, and Simon Allen (The Musketeers) will pen the series with Hilary Salmon (Luther) at the helm.
Further to the September announcement that Richard Dormer (Game Of Thrones' Ser Beric Dondarrion) is leading the cast as Captain Sam Vines comes a fresh batch of casting.
Stepping aboard the Discworld TV show are Anna Chancellor, James Fleet, Ingrid Oliver, Ruth Madely, Hakeen Kae-Kazim and Bianca Simone Mannie. 
In the first of a couple of gender-flips from the original book, Chancellor will play the Patrician of Ankh-Morpork "and architect of the city's normalised wrongness" Lord Vetinari, with Outlander's James Fleet as head of the Unseen University The Archchancellor. 
Doctor Who's Ingrid Oliver will play Head of the Assassin's Guild Dr Cruces, while Years And Years actor Ruth Madeley is professional snitch Throat, with Kae-Kazim and Mannie as, respectively, Captain John Keel and wizard-in-waiting Wonse.
Here's the official synopsis:
Set in a fictional city where crime has been legalised, The Watch is a genre-busting series that follows a group of misfit cops as they rise up from decades of helplessness to save their corrupt city from catastrophe. Uniquely anarchic and thrillingly entertaining, the character-driven drama follows several of Sir Terry Pratchett's best-loved creations on a riotous and emotional odyssey. 
The Watch, comprised of eight episodes, is currently filming in South Africa. 
The Watch will follow the legendary City Watch along with recognisable characters such as Captain Sam Vimes, the last scion of nobility Lady Sybil Ramkin, the naïve but heroic Carrot, the mysterious Angua, the ingenious non-binary forensics expert Cheery, and Pratchett's iconic characterisation of Death. The series is described as a character-drive, punk rock thriller which will follow the City Watch "as they fight to save a ramshackle city of normalised wrongness, from both the past and future in a perilous quest."