News
The Spanish Princess: New Philippa Gregory Series Coming to Starz
Following its adaptations of The White Queen and The White Princess, Starz continues its exploration of Tudor England...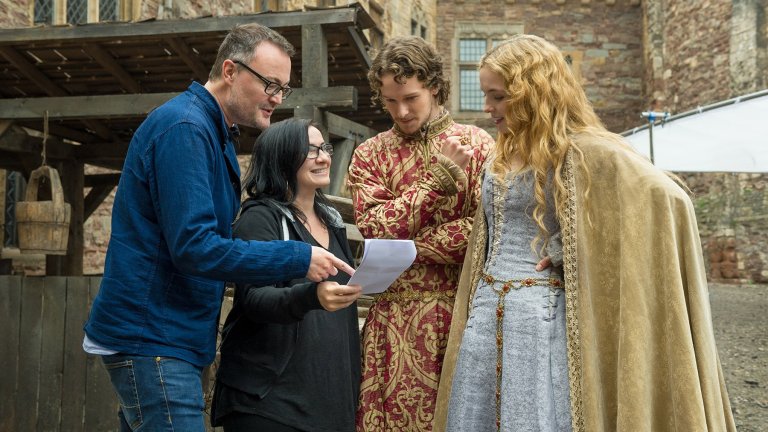 Starz is continuing its on-screen adaptations of Philippa Gregory's bestselling historical royalty series. The premium cable channel just announced that it will be adapting The Constant Princess and The King's Curse into a limited series called The Spanish Princess. This will be the channels' third limited series adaptation of a Philippa novel, following a miniseries adaptation of The White Queen and and eight-episode limited series run of The White Princess. 
Here's the official synopsis from Starz:
The Spanish Princess is a powerful, epic story that not only returns the audience to the world of royal court intrigue as seen uniquely through the perspective of the women, but also sheds light on a previously untold corner of history – the lives of people of color, living and working in 16th century London.

Catherine of Aragon, is the beautiful teenaged princess of Spain who was promised the English throne since she was a child. She arrives in a grey, rain-lashed England with her glorious and diverse court including her lady-in-waiting Lina – an African Moor. She is Princess of Wales now, but when her husband Prince Arthur dies suddenly, the throne seems lost to Catherine. Until she claims her marriage was never consummated and that as a virgin she may set her sights on the new heir, the charismatic and headstrong Prince Harry who will one day rule as King Henry VIII.
Emma Frost (The White Queen, The White Princess, The Man in the High Castle) and Matthew Graham (Life on Mars, Electric Dreams, Doctor Who) will serve as showrunners, with Colin Callender (The White Queen, The Dresser, Wolf Hall) and Scott Huff (Howards End, The White Princess, The Missing), Charlie Pattinson (The White Queen, Requiem, The Missing 1 & 2), and Charlie Hampton (Shameless, Wild at Heart) also serving as executive producers. In other words, this adaptation is in good hands.