News
The Power: Amazon Casts Leslie Mann in TV Adaptation
Leslie Mann will star as one of four protagonists in Amazon's 10-episode adaptation of Naomi Alderman's The Power.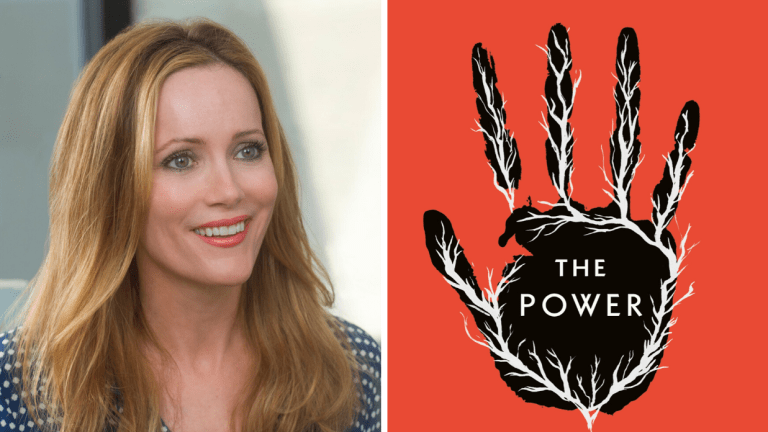 Amazon is turning Naomi Alderman's feminist science fiction novel The Power into a 10-episode series, with a stellar lead and talented director. According to Deadline, Leslie Mann has been cast as the lead in the adaptation, with Reed Morano (The Handmaid's Tale) behind the camera in the director's seat.
Alderman is adapting her own novel for the screen, along with an all-female writers' room, which is pretty damn awesome. The team will include: Claire Wilson (Rocks, Little Drummer Girl), Sarah Quintrell (Ellen, The Trial: A Murder in the Family), Whit Anderson (Ozark, Daredevil), Stacy Osei-Kuffour (Watchmen, PEN15) and novelist Rebecca Levene (The Hollow Gods Trilogy).
The Power is set in a world where women suddenly develop the ability to release electrical jolts from their hand, leading them to become the dominant gender over men. The novel avoids essentializing women as nurturing, empathetic leaders, instead looking at how unchecked power has the habit of corrupting any gender, and the dangerous, toxic ways in which anger can be expressed when there is little accountability for those who are doing the expression.
In her review of the bestselling book (which was one of Barack Obama's favorite books of 2017), Den of Geek contributor recommended The Power to fans of The Handmaid's Tale, which is why it is particular interesting to see Morano, known for her awardwinning work on that Hulu adaptation, step behind the camera for this Amazon adaptation.
The series will follow a series of characters in this new world order. As described in the Deadline announcement: "Allie, a vulnerable American foster kid who reinvents herself as a faith leader; Roxy, the daughter of a London crime boss, who revels in her new abilities; Tunde, a Nigerian journalist reporting on seismic global change; and Margot Cleary – Lopez (Mann), Mayor of Seattle; loving wife and doting mother to three kids. At least that's what her official campaign website would tell you."
More news on The Power TV series as we hear it. This is definitely one to keep an eye on.
Kayti Burt is a staff editor covering books, TV, movies, and fan culture at Den of Geek. Read more of her work here or follow her on Twitter @kaytiburt.