News
The Old Guard Film Starring Charlize Theron Greenlit at Netflix
Netflix has officially secured the rights to a film adaptation of the comic, The Old Guard. Charlize Theron and KiKi Layne will star.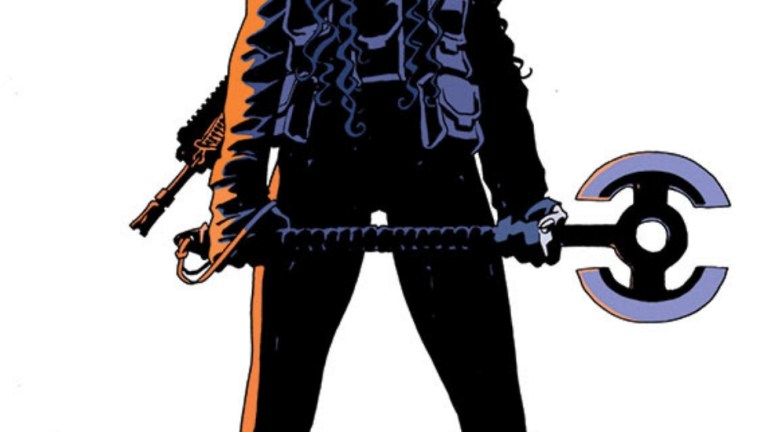 Netflix has done the world a favor and found the next ass-kicking action role for Charlize Theron to play.
The streamer has picked up the film rights to The Old Guard, an action comic from Greg Rucka and illustrator Leandro Fernández, per a report from Deadline. Theron will star in the project alongside KiKi Layne (If Beale Street Could Talk).
Rucka will write the script for the film and Gina Prince-Bythewood (Cloak and Dagger) will direct.
The Old Guard is an Eisner award-winning series from Image Comics. It tells the story of a group of ancient soldiers who have become immortal without explanation. The team, led by Andromache of Scythia a.k.a. Andy (Theron's likely role), operate as mercenaries for those who can afford their services. The team must fight to stay together when they discover the existence of a new immortal and their own immortal abilities are uncovered. 
Skydance's David Ellison, Dana Goldberg, and Don Granger will produce the film alongside with Theron, Beth Kono and AJ Dix, and Marc Evans. 
Charlize Theron has found her true calling as an action movie star as of late. Following her classic role as Furiosa in 2015's Mad Max: Fury Road, Theron has gone on to star in actioners such as Atomic Blonde, The Fate of the Furious, and The Huntsman: Winter's War. She's set to portray Megyn Kelly in Jay Roach's untitled Roger Ailes film in 2019 and reprise her role as Lorraine Broughton in Atomic Blonde 2. 
KiKi Layne (a native Ohioan! High-five!) had her breakout role in last year's If Beale Street Could Talk and is slated to appear in Rupert Wyatt's Captive State, debuting on March 15. 
With The Defenders content now sadly off of Netflix, the streamer has done a decent job probing non-Marvel and non-DC imprints for new adaptations. The Umbrella Academy helped jumpstart Netflix's comic book TV division and perhaps The Old Guard can do the same for film.
Alec Bojalad is TV Editor at Den of Geek and TCA member. Read more of his stuff here. Follow him at his creatively-named Twitter handle @alecbojalad