News
The New Mutants: Anya Taylor-Joy Thinks Playing Magik Would Be 'Wonderful'
The Witch star Anya Taylor-Joy does not deny rumors about possibly being cast as the New Mutants' Magik and is open to joining it.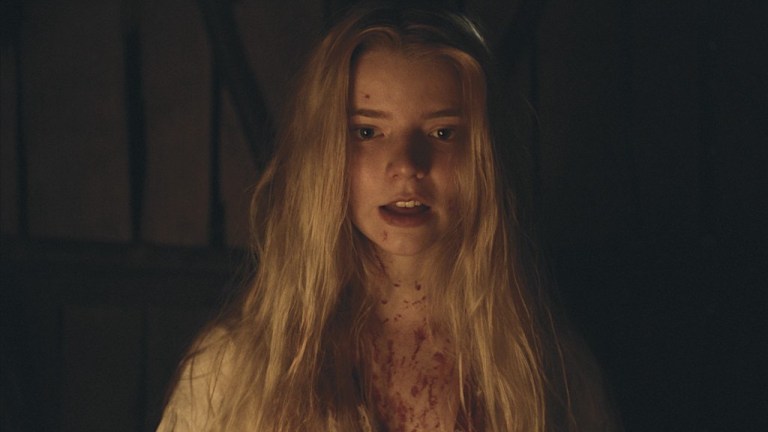 Beyond the forthcoming Deadpool 2, which arrives in January of 2018, the future of the X-Men movies is a bit up in the air. While there is every intention to continue the story onward from this past summer's X-Men: Apocalypse with the new cast of mutants, it looks increasingly like the next major mutant adventure will be Josh Boone's New Mutants. Indeed, the filmmaker has teased that he completed the script on Instagram, and just earlier today reports seemed to confirm the new team has a set line-up of Wolfsbane, Sunspot, and Magik, among others.
All of this would appear to add legitimacy to a rumor from earlier this year that Game of Thrones' Maisie Williams had been cast as the werewolf mutant Wolfsbane and that Anya Taylor-Joy, the breakout star of The Witch, had been cast as Magik. While little has been substantiated since in the way of those rumors, Taylor-Joy definitely did not deny the rumors when IGN pressed the matter this week. She even seemed excited about the possibility.
While promoting her new horror film Morgan, Taylor-Joy said about the prospect of playing New Mutants' Magik: "I think the world is really fascinating. I'd love to be part of it. It would be wonderful."
She later added when asked if she expects any official announcements about the project in the near future, "I guess when they make decisions, the world will know."
Taylor-Joy is currently best known for play Thomasin, the main character in this year's controversial (but ultimately amazing) art house horror, The Witch. And if she were to play Magik, it is likely she'd again be asked to live deliciously since in addition to being a mutant, Magik has a hint of the supernatural. First appearing in Giant-Size X-Men #1 from 1975, Magik was created by Len Wein and Dave Cockrum and is the little sister to popular X-Man Colossus. She is naturally a teleporter, however she is also known to be a powerful sorceress.
Taylor-Joy can next be seen in September's Morgan where she plays a genetically engineered creation, birthed in a test tube by a mysterious corporation for likely nefarious reasons.
Take the Den of Geek 2016 Reader Survey for a Chance to Win a $100 Amazon Voucher Right Here!