News
The 'new' deluxe Tolkien novel
The Children of Hurin was released in the summer as the 'new' Tolkien book; but as Kevin discovers, it's just gone deluxe...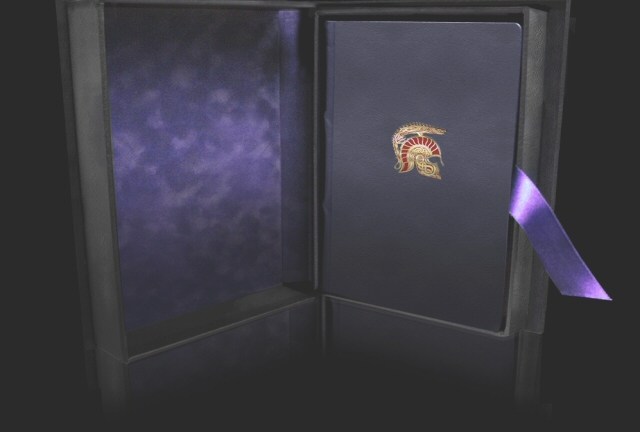 I love The Lord of the Rings. Overall the film trilogy was a grand – though slightly…distorted – adaptation of the books, and I'd be here for hours if you asked me about the online game. But I digress. Novels are the bread and butter of the franchise, and it's those, carrying the skill and research of Tolkien in their pages, that give the world he created such depth.
The mythology and the knowledge of that world, Middle Earth, got a little deeper with the release in April of The Children of Húrin, the first 'new' novel by Tolkien since the Silmarillion 30 years ago. In truth the work was edited into novel form by J.R.R's 82 year-old son, Christopher Tolkien, and would still – had it not been for him – be a mere collection of manuscripts unseen by fans worldwide.
Yet it was seen, adored and so became an instant number one bestseller, still kicking around in those lists come August. Little wonder then that the decision has been made to create the 'apex' of the Tolkien collection. 500 limited edition copies of the work, signed by both Christopher Tolkien and Oscar Award winning illustrator of the April release (and designer on The Lord of the Rings movies) Alan Lee. That's not all.
No expense has been spared on these 'Limited Leather-bound Deluxe Editions' which turn book-lovers like me into dumbfounded statuettes, only enlivened by the roll down-cheek of moist tears of joy. They're fully bound in Italian leather, hand numbered, decorated in exuberant gold and red foil, with hand-sewn bindings, gold-edged pages and marbled endpapers. Truth be told I had to look up the 'marbled' endpapers, having never heard of such a thing, but on sight they only added to my amazement. Such books are surely once in a lifetime creations, and what better franchise could there be to produce them for?
There are other trivial details of course; among 25 pencil illustrations by Lee over the 320 pages, there'll be nine full-colour plates every 32 pages. Oh, and each book will come in a custom-built, hand-assembled, clamshell tray-case. What else could you possibly want? Foil-stamped gold and real suede lining? It's there. Just look at it will you? Well, you could buy one yourself come to think of it at http://store.tolkien.co.uk. You've got £350 spare, right?