News
The Magic Order Trailer Shows Netflix Mark Millar Comic Book
Netflix's first comic book, The Magic Order, will arrive as a partnered project with Mark Millar's Millarworld.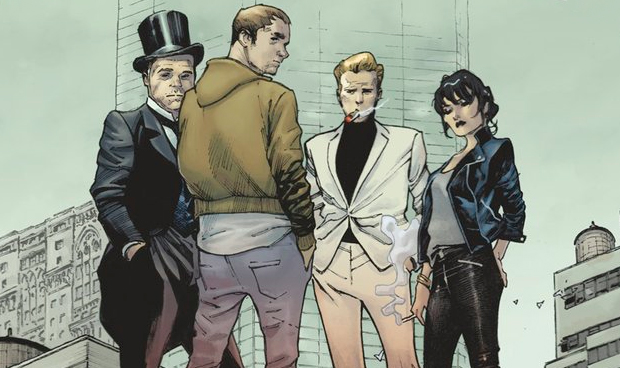 Mark Millar's next Millarworld comic book project will make its arrival under the purview of a most curious backer: Netflix. That's because back in August 2017, the monolithic streaming company acquired the publisher, adding a new multimedia dimension to its own proverbial queue. Now, Millarworld's first Netflix-era title, The Magic Order, is teasing its imminent debut with a trailer. (Yes, comic books have trailers now.)
The Magic Order Trailer
The Magic Order trailer showcases some terrific tidbits in motion comic style. While it's a "Wizarding World" in its own right, Millar's concept is more sinister than even a sinister Slytherin could fathom, since it's a world in which magicians – once revered – are being systematically murdered, Order 66 style.
The Magic Order Release Date
The Magic Order will manifest as a six-issue comic book series, set to hit comic shops on June 13. It will also be available for purchase in digital format.
It will be written by Mark Millar and feature the art of Olivier Coipel, whose prominent works include Marvel's House of M, runs on New Avengers and X-Men (with a crossover between the two teams) and Thor, along with DC Legion of Superheroes titles such as The Legion, Legion Lost, and Legionnaires.
The story of The Magic Order will, as its title suggests, center in a world imbued with magic. However, with the additional element of monsters and real-world-rooted crime, Millar has put together a pastiche that is being touted as "magic meets the mob." Here, five families of magicians are sworn to protect an embattled world from an enemy that's picking them off. In a true superhero dynamic, by day the families live amongst the normal folk unnoticed, but by night, they put on their (figurative and literal) hats as sorcerers, magicians and wizards to fight the forces of darkness.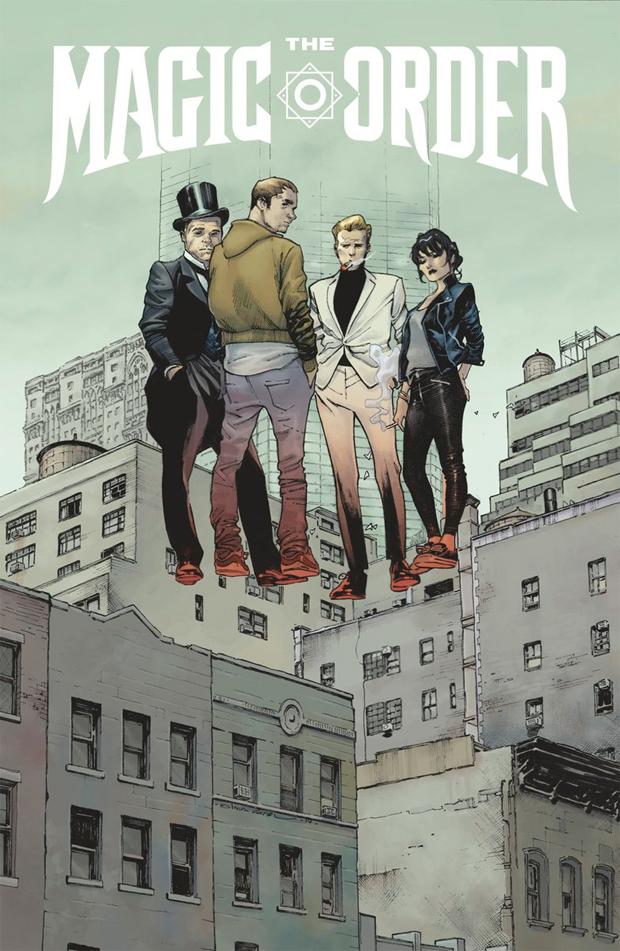 For Millar, the writing visionary behind a multitude of live-action-inspiring comic book works such as Marvel's Civil War, Ultimates and Old Man Logan, along with Kingsman: The Secret Service, Kick-Ass, Empress and Superior, this first Millarworld outing as a Netflix subsidiary had to bring something unique to the new landscape. As he expresses in a statement:
"We wanted to make a splash with our first book for Netflix and this is it. I love dark fantasy and there's an enormous gap in the market for something like this. Netflix hiring Olivier has also made me the happiest guy alive. I've been after him for almost ten years so to finally have our names in the same book is an absolute honor."
There is, of course, the additional narrative here that Netflix's acquisition of Millarworld is designed – in a manner akin to Disney's acquisition of Marvel and Warner's acquisition of DC Comics – as a way to concoct comic book-adapted properties with complete autonomy. Indeed, it would not be putting the cart before the horse to posit that The Magic Order seems all but certain to make an eventual transition into a live-action Netflix project.