News
The Hate U Give Movie: Trailer, Release Date, Cast
Everything you need to know about The Hate U Give movie adaptation starring Amandla Stenberg.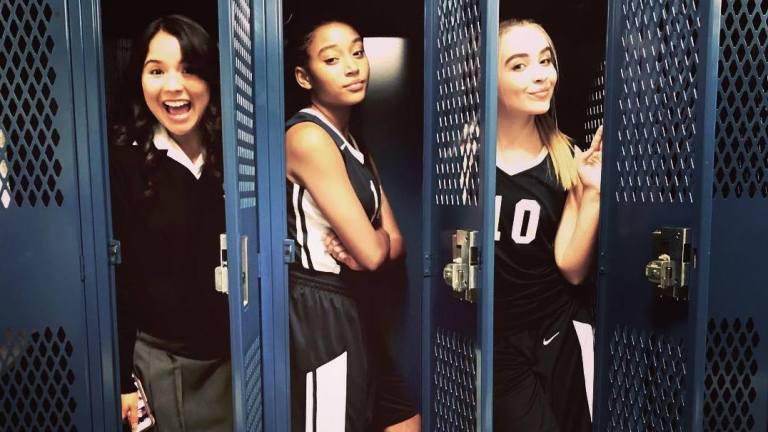 The Hate U Give, Angie Thomas' young adult novel about a young black girl who witnesses the death of her childhood best friend at the hands of a police officer, has been on the New York Times bestsellers list for Young Adults for 60 consecutive weeks… and that is before its film adaptation has hit theaters.
The Hate U Givemovie adaptation of Thomas' bestselling novel is being directed by George Tillman Jr. (The Longest Ride), from a script by Audrey Wells (Under the Tuscan Sun). The latest news? We've got a poster, inspired by the book cover. Check it out!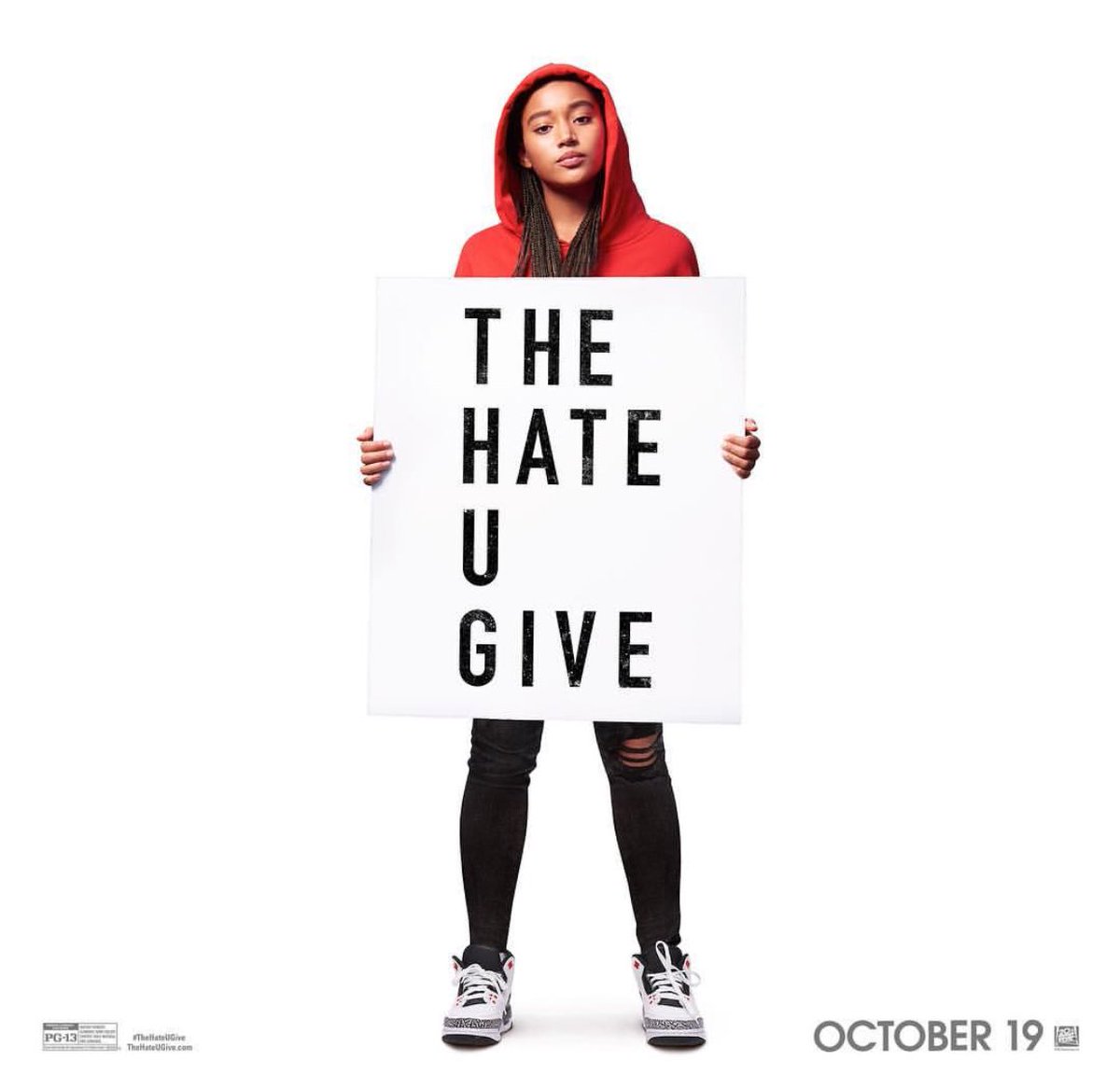 The Hate U Give Movie Trailer
We've got a trailer! It's heartbreaking, infuriating, and inspiring, just like its source material. Check it out…
While at this summer's BookCon, Den of Geek attended a panel with Hate U Give author Angie Thomas where she spoke about her involvement in the movie adaptation. You can read about that here.
EW released the first photo from The Hate U Give movie. It shows film protagonist Starr Carter (Amandla Stenberg) with her childhood friend Khalil (Algee Smith). Check it out…
And here's another official image…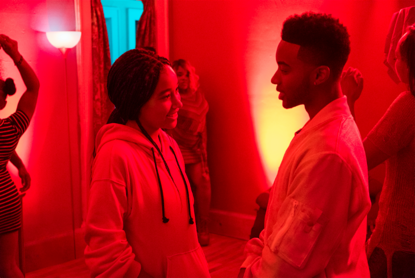 The Hate U Give Cast
Amandla Stenberg (The Hunger Games) stars as main character Starr Carter, with Algee Smith (Detroit) as Khalil. The cast also includes: Regina Hall, Russell Hornsby, Common, Issa Rae, Anthony Mackie, and KJ Apa. 
Wondering how all these actors will fit into the story? Here's the official synopsis of the book:
Sixteen-year-old Starr Carter moves between two worlds: the poor neighborhood where she lives and the fancy suburban prep school she attends. The uneasy balance between these worlds is shattered when Starr witnesses the fatal shooting of her childhood best friend Khalil at the hands of a police officer. Khalil was unarmed.

Soon afterward, his death is a national headline. Some are calling him a thug, maybe even a drug dealer and a gangbanger. Protesters are taking to the streets in Khalil's name. Some cops and the local drug lord try to intimidate Starr and her family. What everyone wants to know is: what really went down that night? And the only person alive who can answer that is Starr.

But what Starr does—or does not—say could upend her community. It could also endanger her life.
The Hate U Give Release Date
The Hate U Give movie will hit theaters on October 19.