News
The Handmaid's Tale Sequel In the Works at Hulu
MGM TV and Hulu are developing an adaptation of Margaret Atwood's Handmaid's Tale book sequel, The Testaments.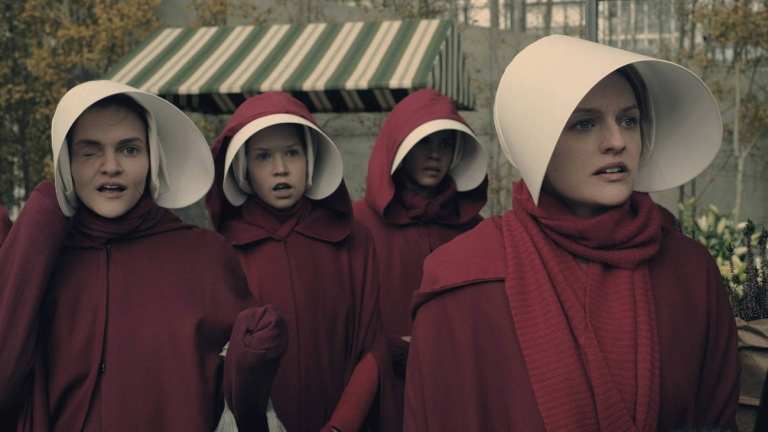 Margaret Atwood's classic dystopian novel The Handmaid's Tale was released in 1985 and was adapted into a TV series for Hulu in 2017. Atwood's long-awaited Handmaid's Tale sequel, The Testaments, will be released on September 10, 2019. It definitely won't take 32 years for that to be adapted.
Deadline reports that MGM TV and Hulu are working on developing The Testaments for the streaming service. It is unknown exactly what relationship The Testaments will have with the Emmy-award winning Handmaid's Tale, which has been renewed for a fourth season, but Hulu and MGM TV are in talks with Handmaid's Tale showrunner Bruce Miller about how the novel can be an extension of the series.
further reading: How Margaret Atwood's The Testaments Will Effect The Handmaid's Tale
"Margaret Atwood is one of the visionary storytellers of her generation. From her award-winning poetry, short-stories and novels, Margaret has continually pushed boundaries and broken barriers to bring innovative stories to life," Craig Erwich, Senior Vice President of Originals, Hulu, said in a statement.
The Testaments will pick up 15 years after the events of Atwood's original book. It features three "testaments" from female narrators within Gilead and expands the world of Gilead in greater detail. After the first season covered the entirety of its source material, The Handmaid's Tale TV series has already delved quite deep into Gilead's inner-workings and the geopolitical landscape of this new North America in its second and third seasons. The aspect of a time jump in The Testaments should give producers plenty to work with though.
The Handmaid's Tale season 3 wrapped up in August on a life-or-death cliffhanger for June a.k.a. Offred (Elisabeth Moss). There is no announced return date for season 4. The Testaments will be released in markets around the world on September 10.
Alec Bojalad is TV Editor at Den of Geek and TCA member. Read more of his stuff here. Follow him at his creatively-named Twitter handle @alecbojalad