News
The Goldfinch Movie Trailer, Release Date, Cast, News, and More
An adaptation of the novel Goldfinch is coming to the silver screen with Ansel Elgort and Nicole Kidman starring.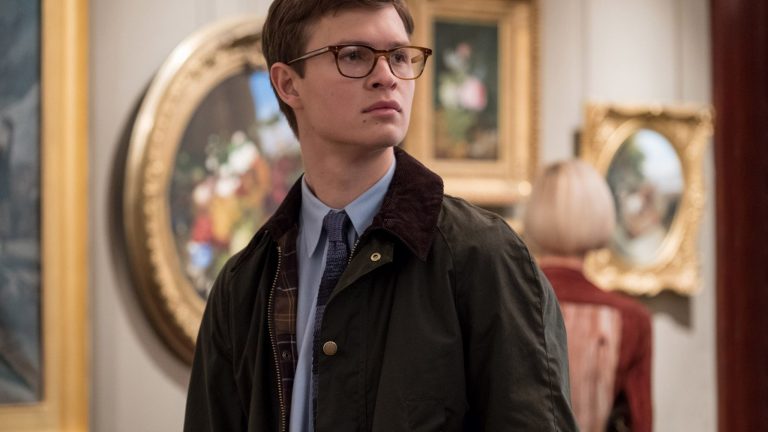 One of the literature world's hottest properties is finally set to become a film. Warner Bros. and Amazon Studios have struck a deal to co-finance an adaptation of The Goldfinch, starring Nicole Kidman and Ansel Elgort.
The Goldfinch is the story of a young man who, after surviving a terrorist attack at the Met that killed his mother, is drawn into New York City's art underworld. It is being co-financed, with Amazon Studios investing more than a third of the film's budget (estimated to be roughly $40 million, according to Variety). While Warner Bros. will distribute the film in theaters, Amazon will have streaming rights. John Crowley will direct.
Published in 2013, The Goldfinch won the 2014 Pulitzer Prize for Fiction and is nothing if not a tearjerker.
Here is everything we know.
The Goldfinch Trailer
The first trailer for The Goldfinch gives us our first look at Ansel Elgort, Finn Wolfhard, as they try to navigate an unspeakable tragedy.
The Goldfinch Release Date
Previously schedule for October, The Goldfinch will now be released on September 13, 2019. 
The Goldfinch Cast
Warner Bros. and Amazon Studios are putting together a talented cast for their movie adaptation of Dona Tartt's Pulitzer Prize-winning thriller The Goldfinch. Finn Wolfhard from Netflix's Stranger Things will join the cast, which is lead by Ansel Elgort.
Wolfhard will play Young Boris, a troublemaking student in the Ukraine who bonds with Elgort's character Theodore Decker, according to The Hollywood Reporter. The two bond because both of their mothers are dead. Young Boris also turns Theodore on to booze and drugs. Nicole Kidman will play  Mrs. Barbour, who takes the orphaned Theo in.
The film also stars Luke Wilson, who will play Theodore Decker's father, as well as Sarah Paulson (as Xandra), Jeffrey Wright (as Hobie), and Aneurin Barnard (as Boris). According to Variety, Willa Fitzgerald is also in talks to sign on as Kitsey Barbour.
More news on The Goldfinch film adaptation when we hear it.