News
The Dark Tower: Game of Thrones Actor Cast in Stephen King Series
Game of Thrones actor Jerome Flynn has been cast in Amazon's Dark Tower series!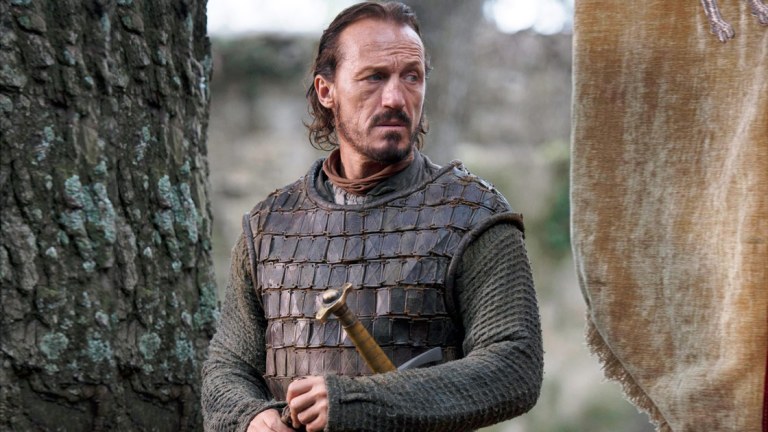 Production on Amazon's The Dark Tower is getting started, and the show is adding another big name to its cast: Jerome Flynn, known best as Game of Thrones' Bronn, is joining the series. The news was revealed by Flynn in an interview with The Daily Mirror.
"I've always said I'd like to play a cowboy – and now one has come along. I'm excited for that," Flynn told the outlet.
There's no info on who Flynn will be playing on the show, but since it's set during the early adventures of main character Roland Deschain as told in Wizard and Glass, the fourth book in Stephen King's Dark Tower series, some fans are speculating that the actor is set to play Eldred Jonas, the leader of a bandit group known as the Big Coffin Hunters. Jonas is one of the main villains in the book with roots in Roland's homeland. 
We'll let you know who Flynn is playing as soon as we know. Flynn joins Sam Strike (Nightflyers), who will portray Roland, following Idris Elba's turn in the poorly-received big-screen adaptation, and Jasper Pääkkönen (Vikings), who has an undisclosed role. Some believe the latter is set to play a new version of the Man in Black. 
Glen Mazzara, who previously helmed The Walking Dead season 3, has been brought on as showrunner. Akiva Goldsman, who produced and co-wrote the film adaptation, will executive produce, along with Jeff Pinkner, Ron Howard, and Brian Grazer. Nikolaj Arcel, who directed The Dark Tower movie, and screenwriter Anders Thomas Jensen wrote a script for the pilot and will also executive produce. 
According to King in an interview with Vulture, the Amazon series will be a reboot and not tied to the 2017 movie: "The TV series they're developing now … we'll see what happens with that. It would be like a complete reboot, so we'll just have to see."
John Saavedra is an associate editor at Den of Geek. Read more of his work here. Follow him on Twitter @johnsjr9.