Features
Terry Brooks on the end of the Shannara saga
Jules-Pierre went along to a special reading by Terry Brooks to find out what's next for the fantasy writer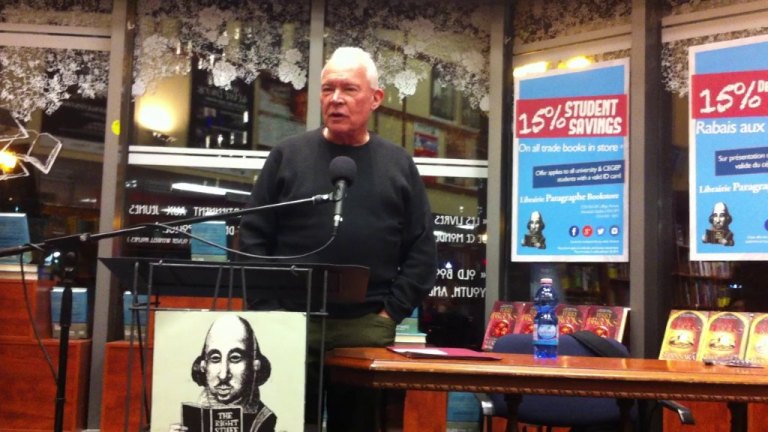 Back in the late 70s, Terry Brooks' first book, The Sword of Shannara, was released to the general clamour of fantasy-starved readers who were desperate for the next epic fantasy saga to read after finishing The Lord of the Rings. There were other fantasy books out there, but avid fantasy readers had already read most of them, and everyone was waiting for the next big thing in fantasy.
Those were the days when any one eager reader could read everything that came out under any given genre. Nowadays, of course, you can't even begin to read everything that comes out in a sub-genre, let alone in a very popular genre like epic fantasy.
But back in 1976, Terry Brooks delivered what epic fantasy readers wanted: The Sword of Shannara, a bible-thick book with cover and inside art by renowned Tim and Greg Hildebrandt. Readers who were praying for further adventures of Frodo and Aragorn could now get their epic fantasy fix by reading the story of Shea Ohmsford and Menion Leah. And since then, for over three decades, Brooks has been more than good to his fans. With 17 Shannara and 5 pre-Shannara novels, 1 graphic novel, 5 short stories, and an annotated version of The Sword of Shannara printed so far, Brooks has kept his fans happy.
Brooks was in Montreal on November 7 to read from his next book and talk about what's next in the Shannara world. Brooks read a short passage from The High Druid's Blade, the first book in the Defenders of Shannara trilogy, scheduled to hit stores in March 2014. The fans enjoyed the reading and had a preview of other stories to come in the world of Shannara. But fans were reminded that all good things must come to an end. Brooks mentioned that this next trilogy is the setup for the conclusion of the entire Shannara saga.
"I'm going to wrap it up. I'm doing this for a couple of reasons. One, I'm getting a bit tired of it. And two, I think that people are afraid I'm going to die before I can finish it, and some other writer will finish it − and I don't want that to happen. So, in order to forestall that, I'm going to write the ending sometime in the next five years. I badly want to do other stuff. Even though publishers and an awful lot of fans say 'you can't do that. You have to keep writing in Shannara,' but I can't do it anymore. I have to do some other things."
Although this news hit Shannara fans really hard, Brooks did add that he does not preclude the possibility of going back to that world, eventually − to write about the "prehistory" of that saga, and some other "places" [in the Shannara world]. The saga in itself, though, will end sometime in the next five years.
Brooks went on to say he has been working on something else, secretly. "Probably in violation of my contract," he joked. He would not say much, except that they were books not connected in any way with anything else he's written before. (So stories not set in The Knight of the Word, Shannara or Magic Kingdom For Sale − Sold! settings.) Brooks said there are three such books out there already, and that he has written sixty pages of each one so far. He mentioned wanting to go back to those in the near future and publish something that is totally different. Brooks wants to relieve his artistic tension and get away from something he has been mired down into − even though he loves it − and that he thinks has become something of a repetition.
Brooks feels he had reached some epiphanic point where the Shannara saga is concerned. He obviously wants to resolve the overall story arc he started in 1977 with the release of The Sword of Shannara. Over the past few novels, the conflict between magic and technology has progressively taken more of a centre stage in the stories.
Shannara fans will be comforted to know that 2014 will not see the release of one, but two Shannara books. (Brooks did that in 2013 as well, to the delight of his fans). The Darkling Child, the second book in the trilogy, is scheduled for release later on in 2014. A release date has not been announced for the third, final and as-of-yet untitled book in the trilogy.
Brooks expanded on the Defenders of Shannara trilogy he is presently working on and that he calls a "pre-conclusion trilogy" to the Shannara saga. The trilogy is set sometime after the conclusion of the Dark Legacy of Shannara trilogy in Witch Wraith, released last summer. Brooks warned that these books were going to be different: the main character is not the protagonist, but the antagonist, a Sorcerer named Arcanan who will appear in all three books. "He is big trouble," notes Brooks, who has been known to create some of the most powerful and intriguing evil characters in epic fantasy since Sauron.
This shift in point of view obviously shows that Brooks is endeavouring to avoid becoming repetitious, as he feared he might become. And that is not the only surprise in store for those upcoming books. Fans will also be surprised to learn that the protagonists will not be members of the Ohmsford family, which has been central throughout the saga. The main protagonist in the first book does bear a familiar last name, though.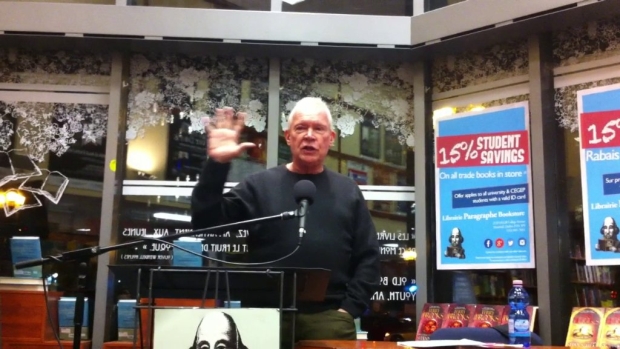 In the excerpt from The High Druid's Blade, Brooks introduced the protagonist; a man named Paxton Leah −all Shannara fans will immediately recognize that familiar last name. Brooks introduces Paxton Leah as the result of the fall from royalty to commoner suffered by the Leah family following the annexation of the Kingdom of Leah by the Federation in previous novels. So he is obviously not a prince, but a trader who uses airship to transport freight to other cities. He lives with his mother, a widow, and his sister. He does not know about his father. His sister is a gambler, cavorter and drinker who hangs out in taverns, even though she is only sixteen. She is therefore big trouble, not as big as Arcanan, but it seems logical that she would run afoul of the sorcerer at one point. She made a bet with Arcanan that she couldn't pay, and he snatched her away. Paxton gets on an airship and flies where she has been taken to attempt to rescue her. A short confrontation ensues where Paxton fights off Arcanan, surviving thanks to an old family heirloom, the Sword of Leah, which suddenly flared into magical life, an image all Shannara friends will be familiar with since the concluding book of the original Shannara trilogy, The Wishong of Shannara.
Besides the interesting point of view shift, Brooks states that he also used a different approach in that trilogy. It is a series of books connected by the characters, not the story. The story is different in each one, but Arcanan is the central character in all of them. Other characters like Paxton Leah drift in and out of the books at different points. "I just wanted to do something different that wasn't the same thing. We don't have an earth-shaking end of the world, destruction of the Four Lands theme in these books. Instead, we have a series of very personal conflicts between Arcanan and some others that have to be resolved. Some of them get resolved in each book, but basically it's one long story about what happens to Arcanan. And it is, in fact, if you're reading carefully between the lines − and taking notes − the setup for how the final three books will go."
The second book, The Darkling Child, is scheduled to hit bookstores in August 2014. The last book, which Brooks says he hasn't written yet, is scheduled for release sometime in 2015. Brooks then plans on writing different books before tackling on the final Shannara series.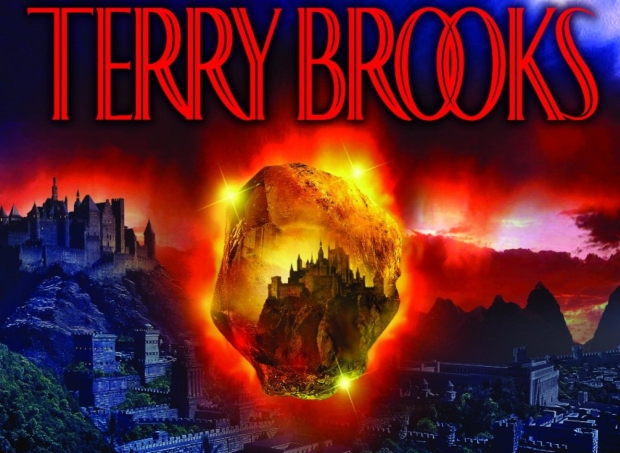 The forthcoming end of the Shannara series will mark the conclusion of another staple series in the epic fantasy genre, following the conclusion of Robert Jordan's Wheel of Time series (conclude posthumously in cooperation with Brandon Sanderson), and the more recent conclusion of the Chronicles of Thomas Covenant by Stephen R. Donaldson with the release of The Last Dark earlier this year. When asked what he thought was the next big thing in epic fantasy, Brooks joked, saying, maybe 50 Shades of Shannara? Brooks feels that most of what is out there right now is very dark, lots of blood − some of it being very good. He does not see a trend in that field, but he does see one in young adult fantasy, with plenty of young women writers like Veronica Roth and others writing about dystopian worlds where young people are fighting against the evil adult hierarchy. He feels that the very good writing is happening in young adult fantasy at the moment.
When asked if he ever envisioned himself as a full-time novelist, Brooks feels he was extraordinarily lucky, landing in the right spot, at the right time, and with the right novel. "The second thing is you have to write more stories," Brooks adds. The follow-up book has got to be good too, or people will think this was a one-off. Brooks says that Elfstones of Shannara (his second book) was a better book. He feels that as you grow older, your interests and how you want to approach your work change. So you have to be able to roll with that. When you're writing a long series, burnout becomes a big issue. So you have to keep challenging yourself. Brooks avoided that pitfall by writing about something different at times, which also helped prevent from falling into some kind of a predicable rut. "It's that 'Golden Cage' that people talk about, because when you've written a book like The Sword of Shannara, people and publishers want you to write more, and more, because those sell, and people like them, but artistically, that is not necessarily a good thing."
Brooks feels that there are too many series that bog down and don't seem to go anywhere. That's why he likes to leave some characters behind and introduce new ones in different times and different places − change things around a bit. It helps challenge him and makes it interesting for the readers to see where things are going. Brooks then quotes his slow reintroduction of science into the world of Shannara, a world traditionally ruled by magic, as a means of keeping things interesting, and hinting at an eventual end to the competition between science and magic in the books to come. He also promises a somewhat different approach to the magic in the second book of the upcoming trilogy, The Darkling Child, from what the readers have seen so far in the previous Shannara novels.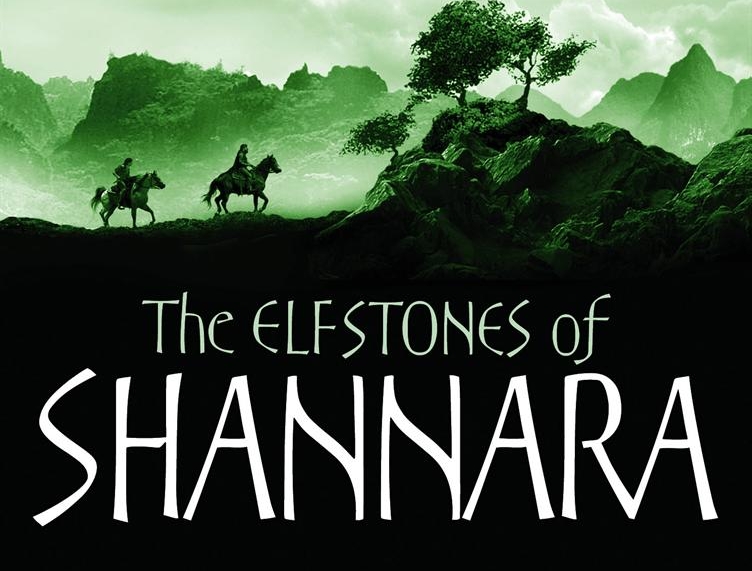 Brooks feels very strongly about the ending of the Shannara saga. "The ultimate resolution for all of this is what is important. It has to feel organically correct for the way the series has gone. It has to be big; it has to be powerful. It must resonate for all the books it has led to." Brooks doesn't want the readers to feel the whole series was a waste of time. He says he sees it all the time on television, writers who don't know how to finish a story. He feels that writers should know how a story ends before they begin writing it, otherwise they are just writing into a void. Brooks doesn't want people to say that about his ending.
Brooks also had some news on the television adaptation front. The Elfstones of Shannara series (based on the second book of the original trilogy) is moving forward with Sonar Entertainment. Brooks would not give out names, but he did mention that they had secured a well-known feature film director whose work we would all immediately recognize. A network is also interested in picking up the series and is presently in talks with Sonar. Brooks reached an agreement with Sonar granting him creative control. "I have seen some of the preliminary work by the writers, and it's fabulous." He stated that his creative change requests were agreed to immediately.
Brooks credits good negotiations and people in securing actual creative control on this project. "I don't want to be an obstructionist. They have made some changes, but they are good changes. They don't bother me, and I don't think they will bother the people that like The Elfstones of Shannara." When questioned on who would be his first choice to play Allanon (the druid/magician and pivotal character in many of the Shannara novels), Brooks answered that Liam Neeson would be a perfect fit, but the idea was dropped in fear that Neeson would ask for too much money. Then Brooks suggested Idris Elba, but everybody [at Sonar Entertainment?] did not seem to know who he was, despite the fact that Elba has been quite a presence in genre movies for several years, most recently in Pacific Rim and Thor. Brooks finally hinted that he would cast Allanon from scratch with an unknown, someone who physically fits the persona and who could carry it off. Brooks believes that approach would be successful but he also mentioned he had no control over that.
The series is slated to hit the small screen sometime in the fall of 2014.
Follow our Twitter feed for faster news and bad jokes right here. And be our Facebook chum here.