News
Tapastic Partners With Daum to Publish Like A Wolf in the USA!
Tapastic closes deal with Daum to translate and publish Like A Wolf, one of the top webcomics in South Korea.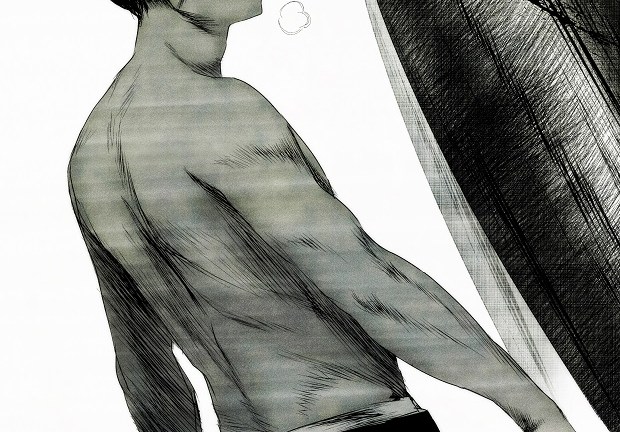 During our interview with Chang Kim, the CEO of Tapastic (an online portal and app for webcomics), we talked about the site's influence from Korean webtoons and their foreign releases. Tapastic already provides translation services for Korean webcomic creators, but Chang Kim sounded eager to continue connecting American readers with Korean webtoons. Webcomics are a major part of Korea's internet culture and have been the basis for TV dramas and films; Kim aims to turn Tapastic into a one-stop site for webcomics in America. The site works as a community for users to read, collect, and follow webcomics as well as providing an easy to use open platform for webcomic creators to host their work and reach an audience.
Tapastic is a step closer to achieving that goal now that they have just closed a $2.0 million deal in Series A funding from Daum Communications, Inc., the owner of one of the largest South Korean internet portal sites, and a key player in South Korean webcomics. Starting this month, Tapastic will serialize an English translation of the webcomic Like a Wolf exclusively for users of their site. Like a Wolf, created by Se Hyung Lee, is one of South Korea's most popular webcomics; the noir series focuses on the seedy world of underground fighting and is the first major Korean webcomic to be simultaneously published in English by Tapastic.
"Daum Communications has a significant presence in online comics in South Korea, and we see significant growth potential for this form of media to become more popular in the U.S. as well," said Julie Kim, Investment Director of Daum Communications. Prior to Daum, Tapastic raised seed funding through angel investors; they plan to use the venture capital investment in hiring more developers and continue to improve the online experience for its users. Tapastic currently hosts over 1,400 webcomics from North American, Korean, and French creators. This is their second major comic announcement in the past few months; recently they worked out a deal with mobile developer Com2uS to publish Golf Star, the first webcomic based on a sports mobile game.
Tapastic have provided us with a stack of preview images from Like a Wolf to give you an idea of what's in store!