News
Talent TV Series Ordered at Fox
Fox has ordered a one hour drama based on the Boom! Studios comic Talent to be produced by The Americans' Graham Yost.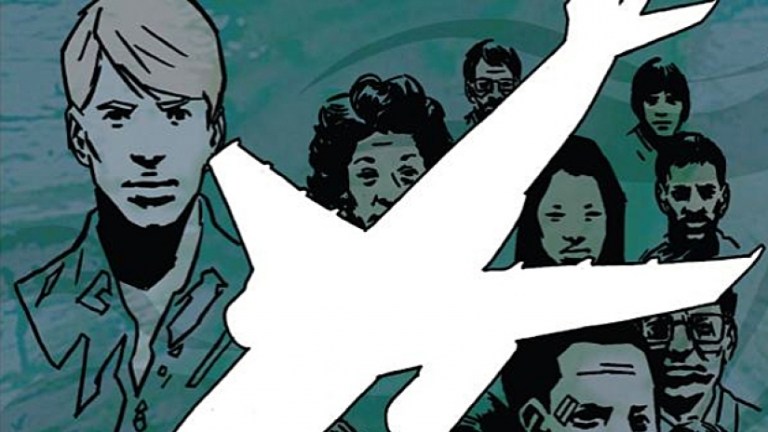 Emboldened by the success of Gotham and other comic properties, Fox is going back to the comic well again, albeit a smaller well.
The network has ordered Talent, a series based off a limited run 2006 comic of the same name. Graham Yost of The Americans and Justified will write the pilot and produce alongside Neal Moritz, Pavun Shetty, Toby Jaffe, Stephen Christy and Ross Richie. Fox is describing the deal as including a pilot script with a significant penalty if its not picked up to series. In other words, it's highly likely that this will see the light of day.
"I am very excited to be adapting this wonderful graphic novel," Graham Yost said in a statement. "I think this could be a thrilling, emotional and, if I don't blow it, thought-provoking show. It's great to be working with Charlie Collier, Michael Thorn and the team at Fox."
The initial concept for Talent sounds a bit like M. Night Shyamalan's Unbreakable before branching off into uncharted supernatural waters. Written by Christopher Golden and Tom Sniegoski and drawn by Paul Azteca, the comic follows Nicholas Dane, the only survivor of a plane crash who discovers that he now possesses the various talents of all the other passengers and crew who died during the crash. Dane finds himself pursued by members of a shadowy conspiracy that he must evade. 
The Talent TV series will feature the similarly named Nicole Dane who also survives a tragic accident that claims the lives of 148 people and imbues her with their respective talents. Nicole must use those talents to investigate the nature of the accident and help bring closure to the loved ones of those who perished in it. Fox's logline describes the show as a "visceral, yet emotional, mystery about redemption and human connection." Somebody wanted themselves a Manifest.
"When I first read Talent, I was immediately hooked, as it took me on an incredible journey I'll never forget," Fox President of Entertainment Michael Thorn said. "This project accomplishes two professional goals of mine: work again with Graham Yost, one of the finest creators in the business; and transition Talent from feature development into the world to television."
As Thorn's statement implies, Talent did take a bit of a winding route to television. A Talent film adaptation was announced two years ago to be produced by Fast and Furious producer Neal Moritz. Boom! Studios has a first-look deal with Fox Entertainment but Moritz operated under the Sony banner. Now everyone is one big happy family as Moritz and Sony Pictures Television will be producing the show to air on Fox.