News
Talent: Fast & Furious Producer Eyes Film Adaptation of Boom! Studios Comic
Fast & Furious producer Neal Moritz is tackling a film adaptation of Talent, a 2006 comic book series from Boom! Studios.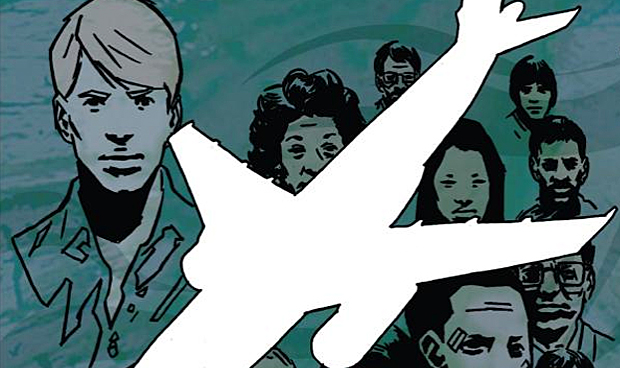 Boom! Studios comic book series Talent has been the focus of Hollywood talent looking to adapt it to film for quite some time. However, in the latest promising development of a decade-long process, Talent has come into the orbit of a major producer behind several lucrative franchises. Now, the conceptual supernatural series sporting a tinge of superhero elements has its best chance to arrive on the big screen.
According to The Hollywood Reporter, producer Neal Moritz, under his Original Film banner, will team with Boom! Studios to adapt their comic series Talent. The limited-run title, published back in 2006, was created by authors Christopher Golden and Tom Sniegoski, illustrated by Paul Azaceta. The story – a contemporaneous byproduct of television's answers-craving Lost craze – centers on young college professor Nicholas Dane, who emerged as the sole survivor of a plane crash. However, the apparent miracle comes with the caveat of psychic abilities, allowing Nicholas to channel the talents of the 148 who perished in the crash. Eventually, the phenomenon makes him the target of a killer conspiracy.
As a producer, Neal Moritz's name is attached to myriad Hollywood cash-cow films, notably the Fast & Furious series, the television-inspired comedic 21 Jump Street films and the recent Jennifer Lawrence and Chris Pratt space film Passengers. He also fields projects in the world of television such as Fox's imminently reviving Prison Break and AMC's serial adaptation of Garth Ennis's cult comic horror hit Preacher. While Boom! enjoys a first-look arrangement with Fox, Talent will deviate from that conventional setup, since Moritz has a first-look relationship with Sony. The unrealized previous version of the project was set up at Universal back in 2011 and had tapped The Avengers visionary sibling Zack Whedon to write the script.  
Boom!, in its relatively young 12-year existence, has set itself firmly in the number three spot of comic book publishers. Since 2013's Denzel Washington and Mark Wahlberg-starring comic adaptation 2 Guns, the company continues to grow as Hollywood rummages through their catalogue for more film adaptations. One notable Boom! adaptation currently in production is the apocalyptic-themed The Empty Man, starring James Badge Dale.
Talent is just getting off the ground with the auspicious involvement of Moritz. He will be joined by his Original company cohort Toby Jaffe, Boom! executives Ross Ritchie and Stephen Christy as producers, along with Boom! vp Adam Yoelin as an executive producer. No timeframe has been announced for production or release dates.