News
Still Star-Crossed: Release Date & Trailer
This Romeo and Juliet "sequel" from Shonda Rhimes has a terrible name, but it also has a great cast and a unique premise.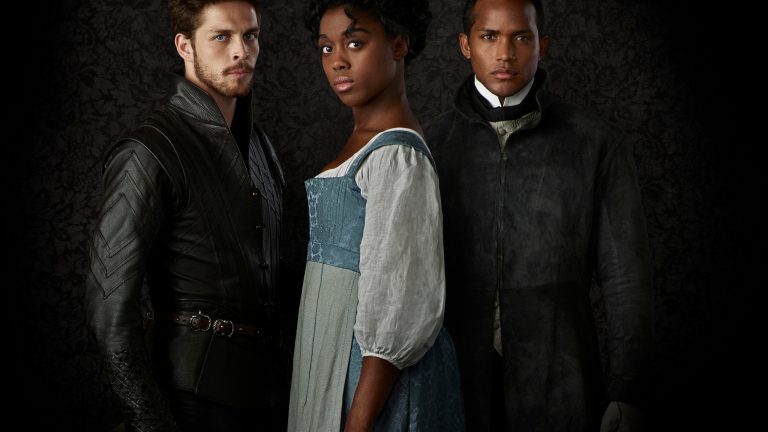 Shonda Rhimes' period drama Still Star-Crossedfinally has a premiere date. The Shakespeare-inspired tale of what happened to the Capulets and Montagues after the end of Romeo & Juliet (because who hasn't asked that question?) will premiere this summer. 
Still Star-Crossed Release Date
Mark your calendars, Still Star-Crossed will premiere on ABC on May 29th at 10 p.m. ET, following The Bachelor.
Still Star-Crossed Trailer
ABC released the first official trailer for Shonda Rhimes' Still Star-Crossed, the TV show billed as a sequel to Shakespeare's Romeo and Juliet, last year. Though the premise's announcement was originally met with snark and doubt, this trailer is actually pretty interesting. Check it out…
Still Star-Crossedis based on a book of the same name by Melinda Taub, and follows the character of Rosaline (Lashana Lynch), Juliet's cousin. In the wake of Romeo and Juliet's untimely deaths, Rosaline is taken in by Juliet's grieving parents, as tensions in Verona rise. Going by the trailer, it looks like this drama will be filled with romance, action, and plenty of behind-the-scenes political machinations — just like that other Shonda show.
Still Star-Crossed Cast
The production values on this series look great (the pilot was filmed in Spain), as does the cast, which includes some familiar faces, like Anthony Head (Buffy the Vampire Slayer, Merlin). Reign's Torrance Combs will also appear in the series. 
It also stars: Grant Bowler, Wade Briggs, Dan Hildebrand, Lashana Lynch, Ebonee Noel, Medalion Rahimi, Zuleikha Robinson, Sterling Sulieman, and Susan Wooldridge.
It's also always refreshing to see a show with so many characters of color — especially a period drama, where creators so often hide behind the inadequate excuse of "historical accuracy" to explain non-diverse casts. Could Still Star-Crossedpotentially expand its theme of a community at war to include some exploration of race relations? Because that would be cool.
ABC hasn't had the best time with period dramas in recent years. Agent Carterdidn't perform as well as the network would have hoped and was cancelled after two seasons, and Galavant(if you consider the muscial dramedy a period drama) was similarly middling in the ratings. Perhaps the Midas touch of Shonda Rhimes and Still Star-Crossed can break ABC's bad luck streak when it comes to period dramas…