News
Stephen King's It: Why the Director Left
Cary Fukunaga had been set to direct two films of Stephen King's It before abruptly exiting. What happened?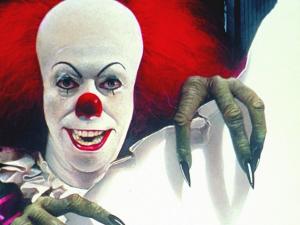 After being attached to the project for several years, it came as something of a surprise when director Cary Fukunaga suddenly departed the new two-film adaptation of Stephen King's It. Fukunaga, who has just helmed Netflix's first original feature film Beasts Of No Nation, was said to have left over "creative differences," with some sources suggesting the growing budget was to blame.
But now Fukunaga has shared his side of the story in an interview with Variety, saying, "I was trying to make an unconventional horror film. It didn't fit into the algorithm of what they knew they could spend and make money back on, based on not offending their standard genre audience."
He continued, "Our budget was perfectly fine. We were always hovering at the $32 million mark, which was their budget. It was the creative that we were really battling. It was two movies. They didn't care about that. In the first movie, what I was trying to do was an elevated horror film with actual characters. They didn't want any characters. They wanted archetypes and scares. I wrote the script. They wanted me to make a much more inoffensive, conventional script. But I don't think you can do proper Stephen King and make it inoffensive."
Noting that King had seen "and liked" an earlier draft of the screenplay, Fukunaga said, "The main difference was making Pennywise more than just the clown. After 30 years of villains that could read the emotional minds of characters and scare them, trying to find really sadistic and intelligent ways he scares children, and also the children had real lives prior to being scared. And all that character work takes time. It's a slow build, but it's worth it, especially by the second film. But definitely even in the first film, it pays off."
Will Poulter had been cast in the role of Pennywise, but whether he stays in place once New Line has found It's new director remains to be seen. Andy Muschietti, the helmer of Mama, was recently reported to be in talks to take the job on. More as we hear it.