News
Star Wars: Captain Phasma Comic and Novel Coming
Wondering what happened to Captain Phasma after that unfortunate trash compactor incident and before Star Wars: The Last Jedi?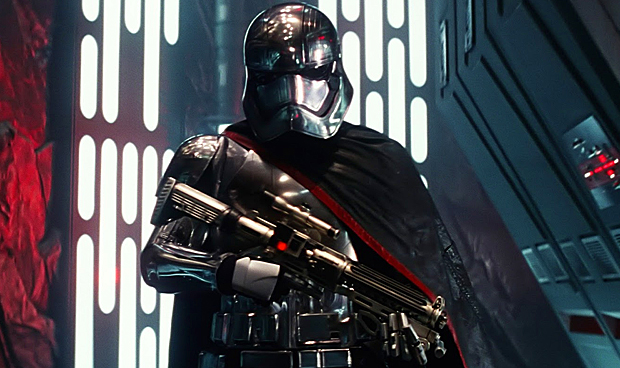 We were so excited when we learned that Game of Thrones' Gwendoline Christie had a role in The Force Awakens. We were even more excited when we saw the awesome chrome armor she would sport, and that she had the equally awesome name of Captain Phasma.
As you might imagine, we were a little disappointed when Captain Phasma didn't get a hell of a lot to do in that movie, and apparently ended her days in the Starkiller Base trash compactor.
Wait…no she didn't!
Marvel Comics will release Star Wars: Captain Phasma later this year, a four issue mini-series set in the days after The Force Awakens. So yes, we'll find out how she got out of that trash compactor. But more importantly, we'll get the story of one of the most intriguing new Star Wars characters fleshed out. Kelley Thompson and Marco Checchetto are the creative team on this one.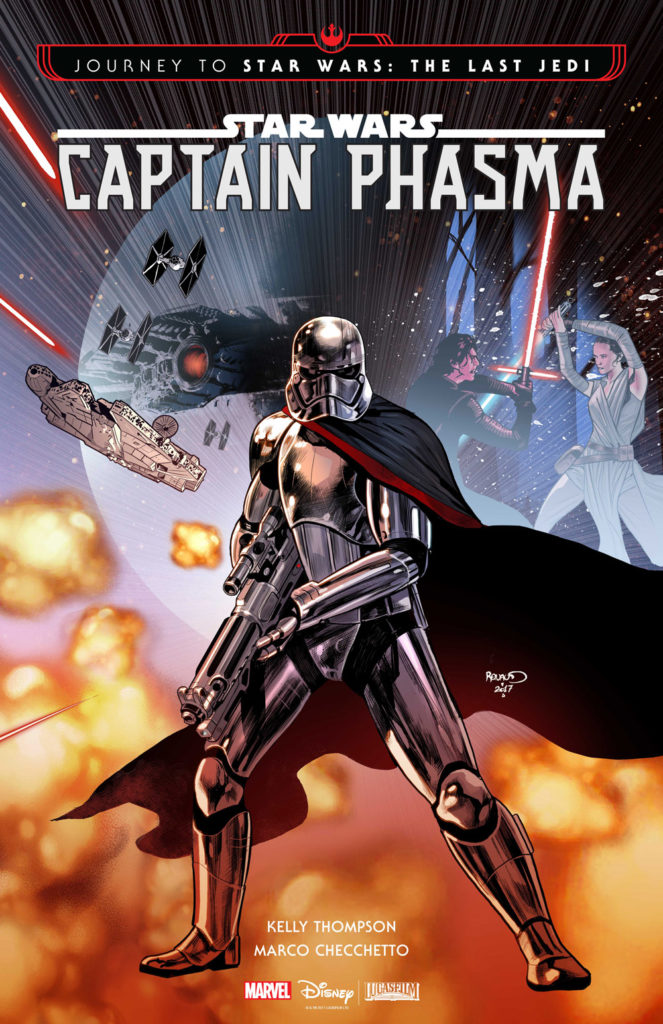 (courtesy of StarWars.com)
But that's not all. Del Rey Books will also release a novel, Phasma, by Delilah S. Dawson on September 1st. We're looking forward to both of these, and hope to see more of the mysterious Captain Phasma in Star Wars: The Last Jedi. when that film opens on December 15th.