News
Springsteen on Broadway Extends Run for Third Time
Bruce Springsteen's one-man show was born to run until December 15.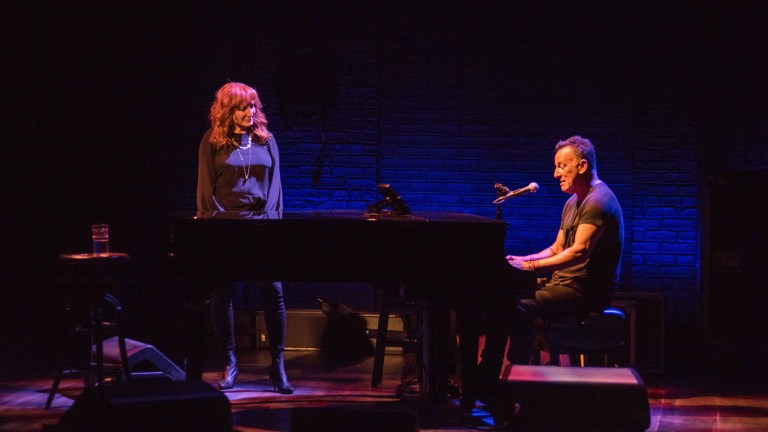 Highways are jammed with broken heroes on a last chance power drive and the traffic is backed up for miles to the tunnel. Bruce Springsteen added another 81 shows to his Broadway run and still hasn't left a ticket for Chris Christie. Springsteen on Broadway, the Boss's one-man show, has been extended until December 15.
According to Variety, the wording of the announcement makes it seem like Springsteen could take the show on the road. Pointing out that December 15th is be the "final show of Broadway run."
When Springsteen on Broadway officially opened on Oct. 12, 2017, it was as hot a ticket as Hamilton. It was originally supposed to run for eight weeks at the Walter Kerr Theatre. This is the third time the show has been extended. By the time of the last performance, Springsteen will have performed 236 shows.
Springsteen went from South Jersey clubs to 70,000-seat stadiums. His shows were legendary marathons, sometimes going on for over four hours. The one-time future of rock and rolll puts his past upfront in Springsteen on Broadway, mixing songs and riffing on readings from his memoirs. He will reissue his 1995 Greatest Hits collection as a red vinyl double-LP to mark Record Store Day.
Tickets for the new Springsteen on Broadway dates at the Walter Kerr Theatre go on sale Wednesday.