News
Shadow and Bone: Netflix Grishaverse Series Reveals Cast
Netflix will be bringing Leigh Bardugo's Shadow and Bone series to television with Bird Box writer Eric Heisserer as showrunner.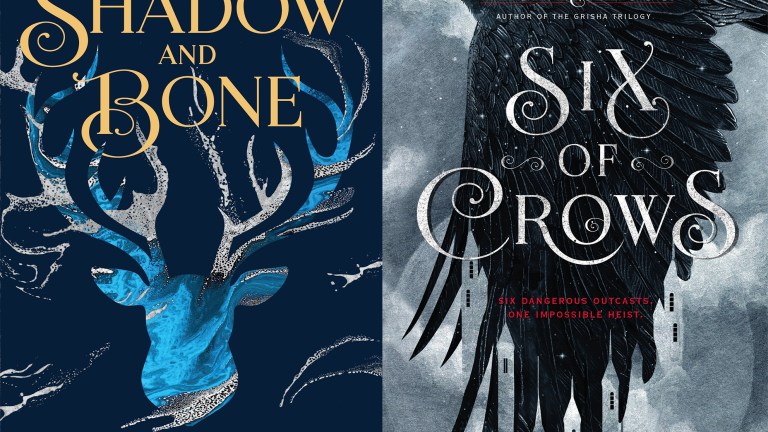 In its ongoing bid for total media domination, Netflix is turning to one of the oldest kinds of media: books.
The streaming giant announced today that it would be adapting the Grisha fantasy trilogy. The Grisha trilogy comes from American author Leigh Bardugo and is made up of the novels Shadow and Bone (2012), Siege and Storm (2013), and Ruin and Rising (2014). Another novel, Six of Crows was released in 2015 and is set in the "Grisha-verse." Netflix specifically mentioned Shadow and Bone and Six of Crows in their announcement as the books being adapted.
Shadow and Bone will be eight episodes and Netflix has brought out their creative big guns for it. Eric Heisserer (the writer of Netflix's uber hit Bird Box) will produce the series and serve as showrunner. Shawn Levy via his 21 Laps imprint and Pouya Shahbazian will produce the series as well. Levy, who previously produced Netflix's other uber hit Stranger Things, also produced Heisserer's Oscar-nominated sci-fi film Arrival. Pouya Shahbazian has experience with fantasy books, having produced the Divergent series.
The Grishaverse books have sold 2.5 million copies in English and have been trasnlated into 38 languages. The story continues later this month with the publication of King of Scars.
The Grisha series was previously acquired by Harry Potter producer David Heyman via Dreamworks to be adapted into a film series in 2012 but clearly nothing has come of that. That's all well and good, as Netflix seems to have a solid handle on this whole book adaptation thing anyway.
Shadow and Bone Cast
Netflix's Shadow and Bone has revealed seven more cast members for its already-immense ensemble, as reported by Deadline. They include the following actors, who join the series as recurring players:
Calahan Skogman, a newcomer, as Matthias. "A Fjerdan witchhunter raised to despise the Grisha and their magic."
Zoë Wanamaker (Killing Eve, Harry Potter and the Sorcerer's Stone) as Baghra. "A ruthless teacher and trainer, determined to hone the power of each of her charges."
Kevin Eldon (Dad's Army: The Lost Episodes, Game of Thrones) as the Apparat. "The mysterious spiritual advisor to Ravka's royal family."
Julian Kostov (Treadstone, Berlin Station) as Fedyor. "A free-spirited Heartrender and loyal follower of General Kirigan."
Luke Pasqualino (Snatch, The Musketeers) as David. "A brilliant Fabrikator who feels most at ease with his nose buried in a scientific treatise."
Jasmine Blackborow (School's Out Forever, Aamir) as Marie. "An Inferni who tries to teach Alina the social rules of the Little Palace."
Gabrielle Brooks (Young Vic Theatre's Twelfth Night, Regents Park Theatre's Midsummer Night's Dream) as Nadia. "A Squaller who befriends Alina despite opposition from Zoya."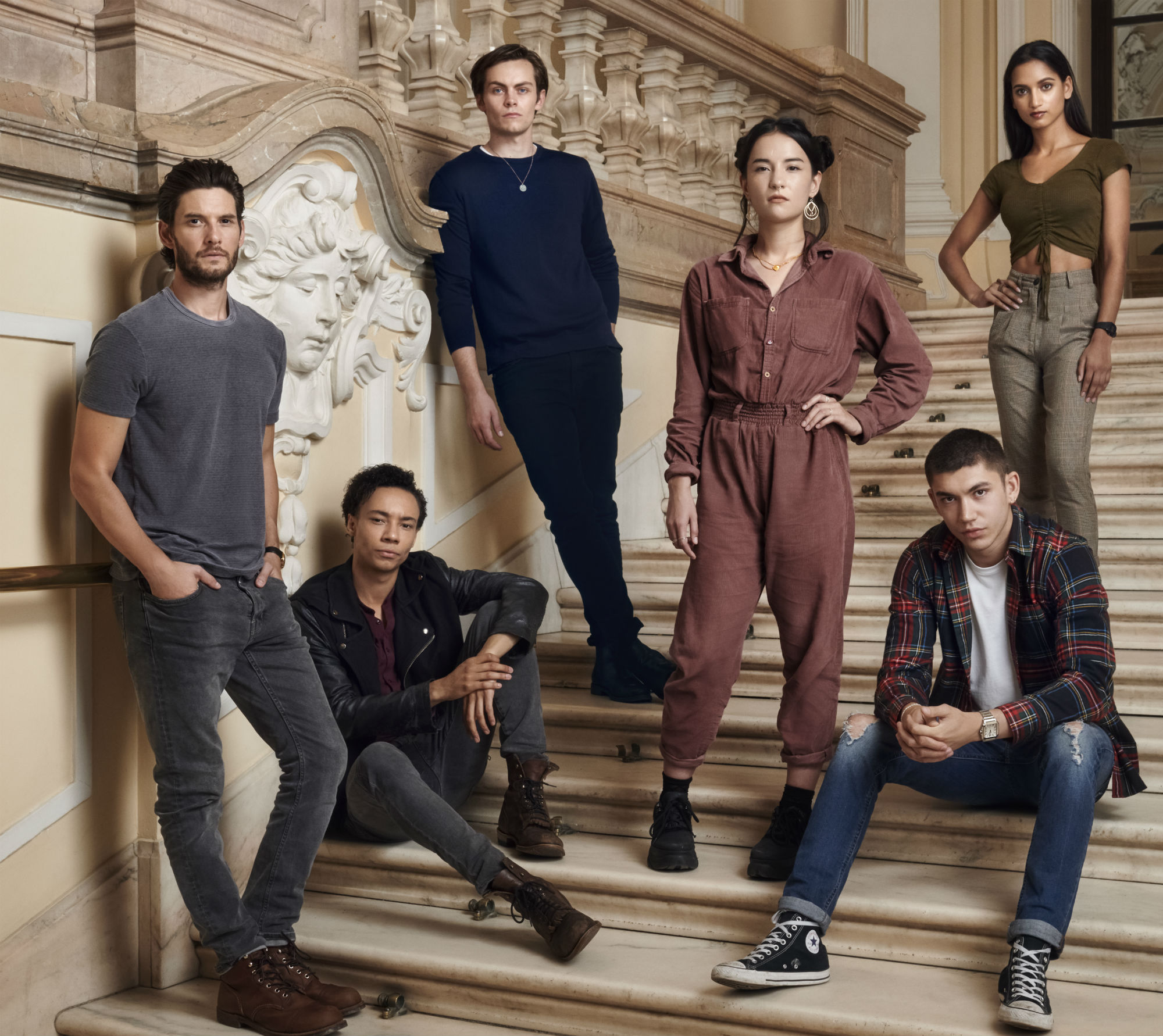 Netflix recently revealed the main cast for Shadow and Bone. The series regulars will include the following (with character descriptions provided by Netflix):
Ben Barnes (Westworld) will play General Kirigan. Known as the Darkling to his enemies, The commander of the Second Army—the kingdom's magical military elite, who is determined to see his nation freed from the Shadow Fold no matter the cost.
Freddy Carter (Pennyworth) will play Kaz Brekker. A rising star in the criminal underworld with a gift for unlikely schemes and a thirst for vengeance.
Jessie Mei Li (Last Night in Soho) will play Alina Starkov. An orphan and soldier whose latent power may be the key to setting her troubled country free.
Archie Renaux (Voyagers) will play Malyen Oretsev. Alina's childhood friend and a gifted tracker whose world unravels after a brutal ambush in the Shadow Fold.
Amita Suman (Doctor Who) will play Inej. A key member of Kaz's gang. Known as the Wraith, she is a dangerous spy with a troubled past and impeccable knife skills.
Kit Young (London Bridge Theatre's A Midsummer Night's Dream) will play Jesper Fahey. A gambler and sharpshooter who can't walk away from a wager—even one as risky as running with Kaz.
Recurring characters include:
Sujaya Dasgupta (Press) will play Zoya Nazyalensky. A valued soldier who can manipulate the weather, as arrogant as she is powerful.
Danielle Galligan (Game of Thrones) will play Nina Zenik. A joyful, pleasure-loving Heartrender—who can kill without ever laying a finger on you.
Daisy Head will play (Harlots) will play Genya Safin. A Grisha who is able to manipulate physical appearance, Genya is an outsider at the royal court, forced to serve Ravka's queen.
Simon Sears (Winter Brothers) will play Ivan. A dangerous soldier loyal only to General Kirigan.
Shadow and Bone Plot Details
The amount of impressive in-house Netflix talent on Shadow and Bone could prove useful, as the story is pretty massive. The official logline reads:
In a world cleaved in two by a massive barrier of perpetual darkness, where unnatural creatures feast on human flesh, a young soldier uncovers a power that might finally unite her country. But as she struggles to hone her power, dangerous forces plot against her. Thugs, thieves, assassins and saints are at war now, and it will take more than magic to survive.
Bardugo modeled her fantasy world after the Russian Empire of the early 1800s, rightfully identifying Tsarist Russia as a prime template for a fantasy setting based around darkness.
Alec Bojalad is TV Editor at Den of Geek and TCA member. Read more of his stuff here. Follow him at his creatively-named Twitter handle @alecbojalad