News
Sarah Shahi Cast As Nancy Drew in CBS Pilot
Nancy Drew may have her very own CBS procedural starring Person of Interest's Sarah Shahi.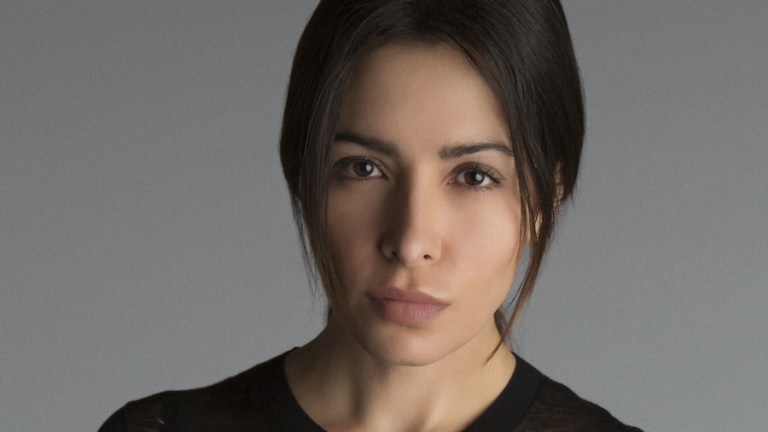 CBS has cast Person of Intereststar Sarah Shahi in the lead role of its Nancy Drewadaptation. Yep, as in the popular book series first published in 1930. According to Variety, the TV adaptation — called Drew— will feature a modernized Nancy portrayed here as a diverse 30-something. Deadline just reported that Shahi has nabbed the title role.
Shahi is perhaps best known in genre TV circles these days for her role as Sameen Shaw in Person of Interest,Shahi has been on popular TV for awhile. Though her breakout role was arguably her turn as Carmen on The L Word,eagle-eyed viewers may recognize her as Will's newspaper assistant Jenny in early seasons of Alias. More recently, she starred alongside Damien Lewis in Lifeand as a lawyer on Fairly Legal.
So far, this is all pretty exciting news, right? Excellent casting and a diverse casting for an iconic American character. Personally, I think it would be cool to see Nancy Drewas a period drama, but the character already has a tradition of changing to better acclimate to her time. She is not the same character in her 1930s incarnation, as she is in the books that were written in the latter half of the century. It's not working against canon (not that working against canon is always a bad thing) to set Nancy in the present-day. It's also very exciting to hear that Nancy, such an iconic character in American pop culture, will be cast as a character of color. 
However, the excitement starts to dwindle a bit when we get to the logline for the show: "A contemporary take on the character from the iconic Nancy Drew book series. Now in her 30s, Nancy is a detective for the NYPD where she investigates and solves crimes using her uncanny observational skills, all while navigating the complexities of life in a modern world."
That's right. CBS is turning girl detective Nancy Drew into 30-something NYPD detective, probably with her own CSI-like procedural. Now, there's a pretty thick, legible line between working against canon and creating a show mostly unrelated to an already-established franchise and slapping the name of said already-established franchise onto the show anyway. Drewsounds like it could be a good show with an excellent leading lady. It just doesn't sound much like Nancy Drew.Let's hope Shahi, a talented actress, can save this show from being yet another not-so-adapted adaptation forced to fit into the narrative framework of whichever genre happens to be popular this year.
This habit of adapting a popular book or comic book onto the screen and forgetting many of the details that define its existence — i.e. the "girl" part of "girl detective — is not an uncommon one. This announcement calls to mind The CW's announced plans to "adapt" Little Womeninto a TV series with the much-beloved literary March sisters as half-siblings trying to survive on the "dystopic" streets of Philadelphia. You know, just as Louisa May Alcott wrote it.
Now, I'm willing to give both of these adaptations a chance. After all, as both Sherlockand Elementaryprove, it's possible to stretch the narrative limits of a much-beloved literary property while still maintaining enough about the original characters, dynamics, themes, and tensions to call it an adaptation. But I can still be nervous, OK?