News
Rosario Dawson Lights The Moon for Andy Weir's Artemis
At NYCC, Audible created a "Museum of Artemis: Life on the Moon" for the audio version of Andy Weir's new novel.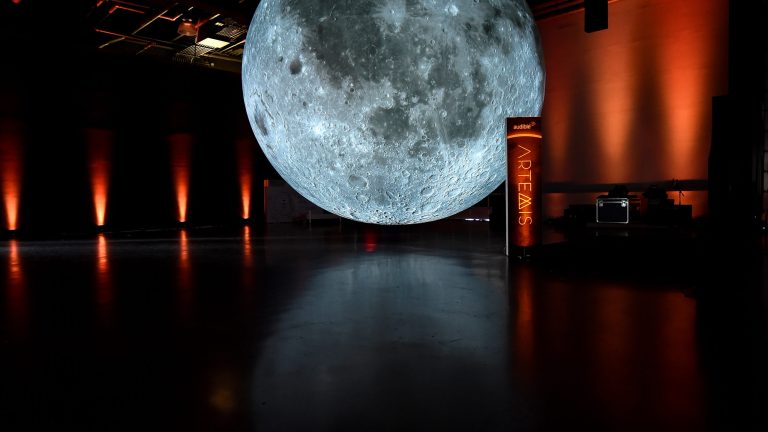 Andy Weir's novel The Martian was not only a best-seller, but it was adapted into the 2015 blockbuster of the same name starring Matt Damon. Naturally, Weir's follow up was going to draw fanfare and Audible played into that by creating a "The Museum of the Moon" exhibit outside of New York Comic Con.
The audio version of Weir's new novel, Artemis, is narrated by actress Rosario Dawson, who was on-hand for the moon lighting ceremony on October 5th. On display was a 23-foot lunar installation from British artist Luke Jerram. The moon is suspended in air above visitors, uses NASA surface imagery, and has a surround-sound lunar-inspired musical accompaniment composed by Dan Jones.
Artemis is a crime thriller set in the first and only city on the moon. It's due out on November 14th. 
Dawson, Neil deGrasse Tyson, and Star Trek alum Levar Burton were all present for the ceremony. Click the gallery above for images from the event!