News
Roland Emmerich in Talks to Direct Sci-Fi Thriller Dark Matter
Director Roland Emmerich is circling a film adaptation of Blake Crouch's alternate reality sci-fi novel Dark Matter.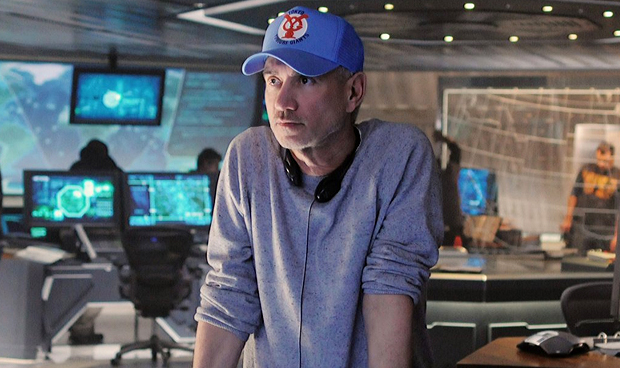 Cinema's onscreen auteur of apocalyptic annihilation Roland Emmerich is keeping a steady backlog of film projects. While this past summer's decades-in-the-making sequel Independence Day: Resurgence proved to be a financially disappointing entry in the nostalgia driven film market, a prospective directorial gig might see him adapt the latest novel by Blake Crouch, author of the recently television-adapted Wayward Pines Trilogy.
According to Deadline, Sony Pictures are in early talks with Roland Emmerich to have him direct a film adaptation of Blake Crouch's novel Dark Matter – not to be confused with the current Syfy series or any of the other films that have brandished that title. While Crouch's novel was only just released in July 2016, Sony and producer Matt Tolmach have been circling an adaptation since 2014, reportedly dropping $1.25 million for the preemptive rights. That is what you call industry pull! Dark Matter is an intriguing science-fiction exploration of fate and the radically divergent paths of a person's life created from the simplest of choices.
Dark Matter follows Jason Dessen, an ordinary physics professor at a small Chicago college who, after being mysteriously abducted, awakens in an alternate version of the present in which he never married his wife or had his son. In this version of reality, Dessen focused on his groundbreaking scientific endeavors, yielding an exceptional life with great accomplishments. Despite the personal accolades in this timeline, Dessen's love for his family drives him to find a way to return to the timeline he knows. However, in signature Crouch manner, the layers of intrigue slowly peel, revealing a sinister conspiracy and unfathomable truths.     
For Roland Emmerich, the story of Dark Matter might render this adaptation as one of his more grounded films. However, the veteran blockbuster director of classics such as 1996's original Independence Day and 1994's Stargate, as well as more recent efforts such as 2013's White House Down and 2009's 2012, will be back to his world-wrecking ways soon enough. Emmerich will be getting to work on a project for Universal sporting a very literal title called Moonfall and is also booked for historical action film Maya Lord. Plus, despite his sequel's anemic earnings, a third Independence Day film is still not off the table.