News
RoboCop: Citizens Arrest Shows Us Alex Murphy 30 Years Later
Everyone's favorite cyborg Jesus allegory makes his return as new BOOM! Studios' RoboCop comics go even further into the dystopian future.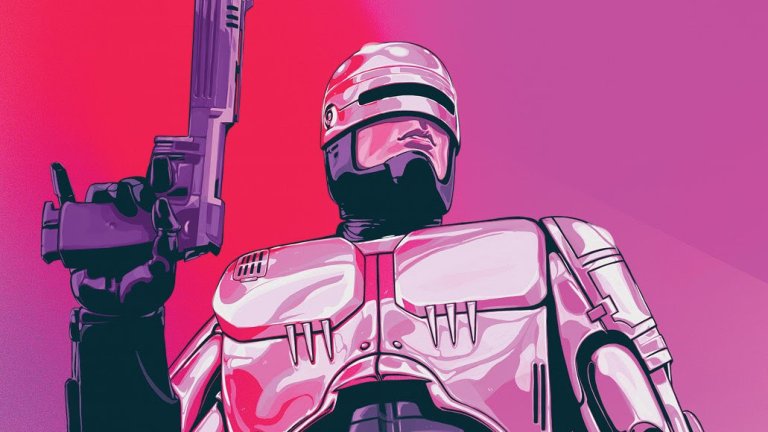 The RoboCop property has jumped from comic publisher to comic publisher over the years. I have more details in this big pile of words, but the latest stop has been at BOOM! Studios. Several years ago, they not only did one-shots taking place in the world of the RoboCop reboot, but they also did a twelve-issue series that acted as a follow-up to the original movie, pretending that RoboCop 2 and RoboCop 3 never happened.
It was really good, but then BOOM! was quiet for a while.
Last year was the 30-year anniversary of RoboCop's release in theaters and surely that put a light bulb over someone's head. RoboCop…thirty years later…hm.
In April, BOOM! will be releasing RoboCop: Citizens Arrest #1 by Brian Wood and Jorge Coelho. The story takes place three decades after the original movie, meaning we get to see how the dystopian the world of Omni Consumer Products has evolved unchecked. Usually, comics about RoboCop going further into the future means battles with SkyNet, but this time there's a different kind of online threat.
Police officers as we know it no longer exist. Justice is crowdsourced among the public via spying and smart phone use. Bringing criminals to OCP's attention will net you some cash. What could possibly go wrong?
It hasn't exactly been said how Murphy himself settles into this, but I'm sure bitterness and loneliness is a start. I guess we'll find out in April.
The main cover is drawn by Nimit Malavia with variants by David Rubin and Jim Towe.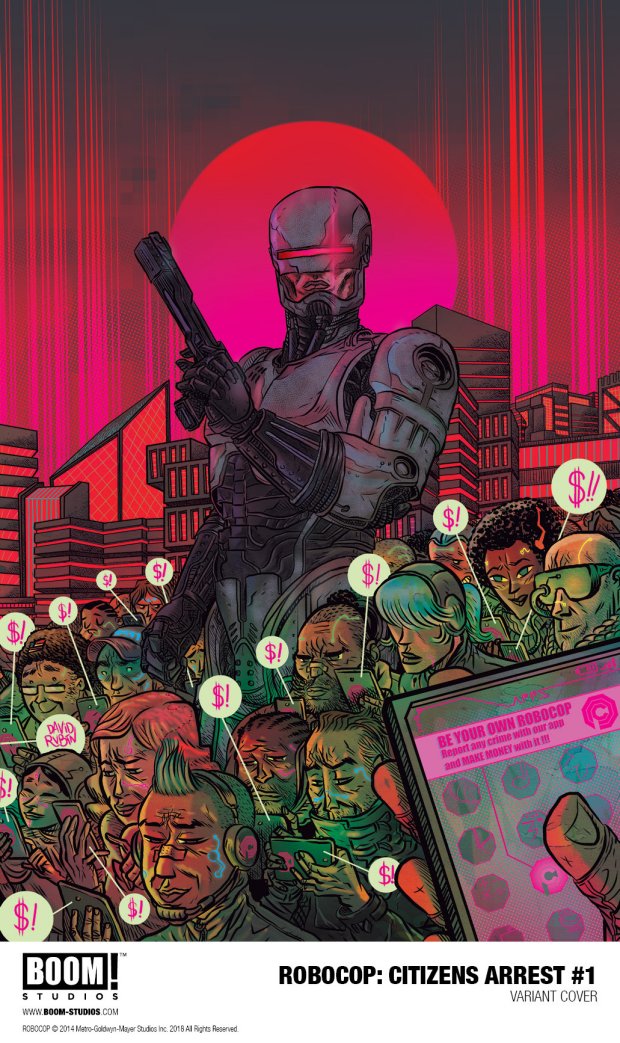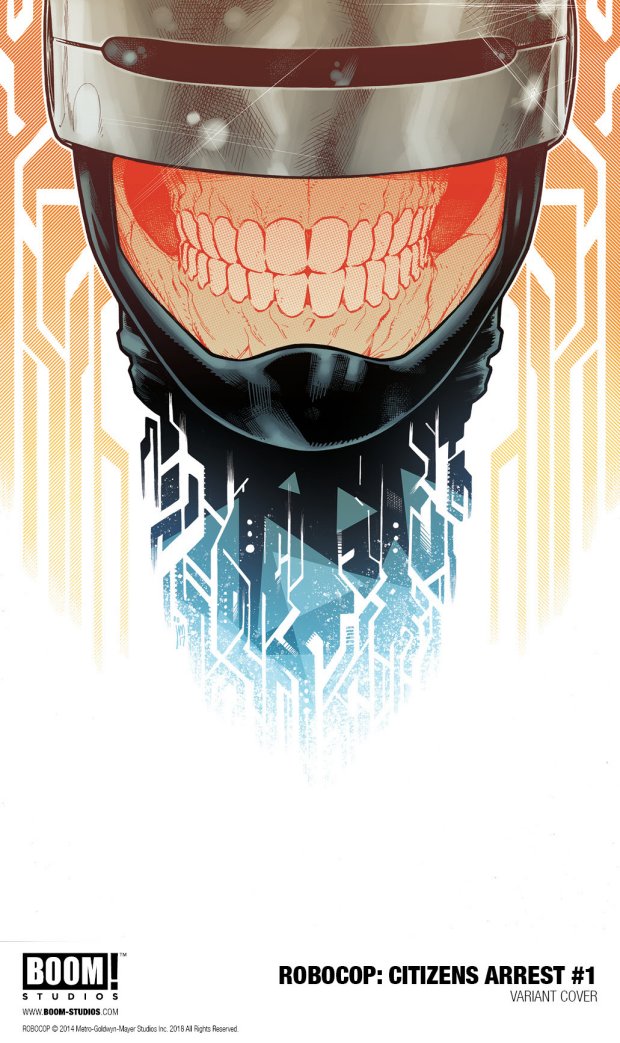 Gavin Jasper feels that in the battle of RoboCop vs. Terminator, RoboCop has the better theme song. Barely. Follow Gavin on Twitter!