News
Return to the Dark Crystal In a New Graphic Novel
BOOM! Studios to release "Jim Henson's The Dark Crystal Tales" This Summer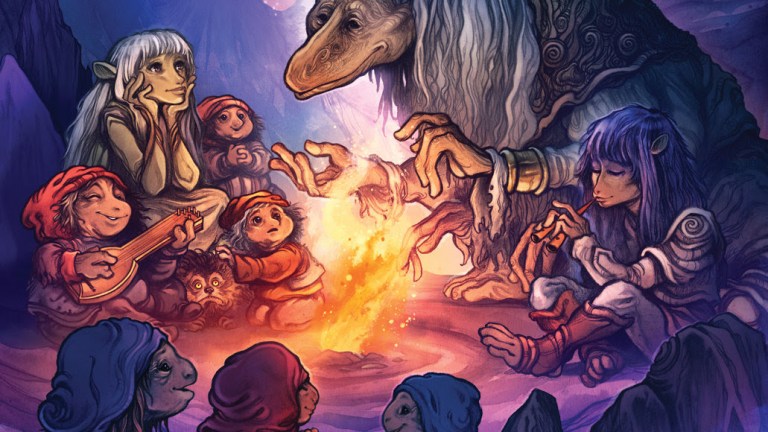 Remember that scene in Back to the Future when Marty McFly jams out at the Enchantment Under the Sea dance and then tells the audience that while they can't handle the Huey Lewis heart of rock and roll beating in his chest that their kids are absolutely going to love it? Of course you do, because Back to the Future is a perfect film that everyone cherishes. The point here is that Marty threw something at the crowd that they just weren't ready for yet, he was, to apologize for any inadvertent temporal related jokery, ahead of his time. Being brilliant and underappreciated was just as much of a problem in Hill Valley 1955 as it was in American cineplexes in 1982. You see, that was the year that Jim Henson and Frank Oz's The Dark Crystal was released.
Garnering mixed reviews from critics (it currently has a 72% score on Rotten Tomatoes) and earning the ire of many parents who thought they would be taking their kids to a fun Muppety romp instead of a scary and intense adventure, The Dark Crystal underperformed. Although profitable, it never captured the pop culture zeitgeist the way many fans felt it should have. Also not helping matters was the fact that it shared cinemas with the unstoppable Coors-chugging antics of E.T.: The Extra Terrestrial. Perhaps tellingly, Henson and Oz's next collaboration was the much safer The Muppets Take Manhattan. Henson's love for the fantasy realm obviously never diminished, with Labryinth and The Storyteller also released during his too-brief lifetime. But there was always the sense from his fans that The Dark Crystal should have been more than it was.
Recent years have seen something of a Dark Crystal renaissance, with 1980s kids sharing the picture with their old children and an array of merchandise ranging from tie-in books to Funko's recent (and fantastic) action figures based on the movie. With the proposed sequel, Power of the Dark Crystal, stuck in development hell before ultimately being cancelled, it seemed the saga was gone for good. Enter BOOM! Studios. They'll be releasing a comic adaptation of the script for Power of the Dark Crystal later this year. The company appears to be doubling down on the franchise with the just-announced Jim Henson's The Dark Crystal Tales children's book. From the press release:
BOOM! Studios and The Jim Henson Company are proud to announce JIM HENSON'S THE DARK CRYSTAL TALES, a new children's book set for release this summer by acclaimed writer and artist Cory Godbey (Have Courage, Be Kind: The Tale of Cinderella). The publication is a follow-up to last fall's best-selling JIM HENSON'S LABYRINTH TALES, also written and illustrated by Godbey. Jim Henson's The Dark Crystal Tales delves deep into the Skeksis-ruled land of Thra in this beautiful look at some of Jim Henson and Brian Froud's finest creations from the beloved cult-classic film The Dark Crystal. In one tale, when a little bird is hurt in a Skeksis net, Jen takes it to the Mystics for healing and learns how every act of kindness grows like ripples in a lake. "The themes woven within The Dark Crystal have never been more important for children or the parents of those children to hear," said Godbey. "As the UrSkek tells Jen, '…we all are a part of each other.' For this book, my goal was to create three stories which reflect those ideas and honor the tone of Jim Henson's original, groundbreaking film. These stories explore how a single act can ripple outward and how you can never know who it will touch or who it might help." "Cory Godbey brings tremendous beauty to Jim Henson's visionary creations as seen in the bestselling Labyrinth Tales. We were eager to work with Cory again and witness his take on the colorful, rich world of The Dark Crystal," said Editor Sierra Hahn. "What new chapters await young Jen and Kira long before their fateful meeting? Cory's genius is in full effect in the delightfully spun The Dark Crystal Tales."
What's interesting about this is that books like this one can open up the world of Thra and its storytelling possibilities. True, ideally we would be seeing additional tales told on the big screen, but without Henson's involvement and a seeming lack of interest from Hollywood this is our best, last hope for more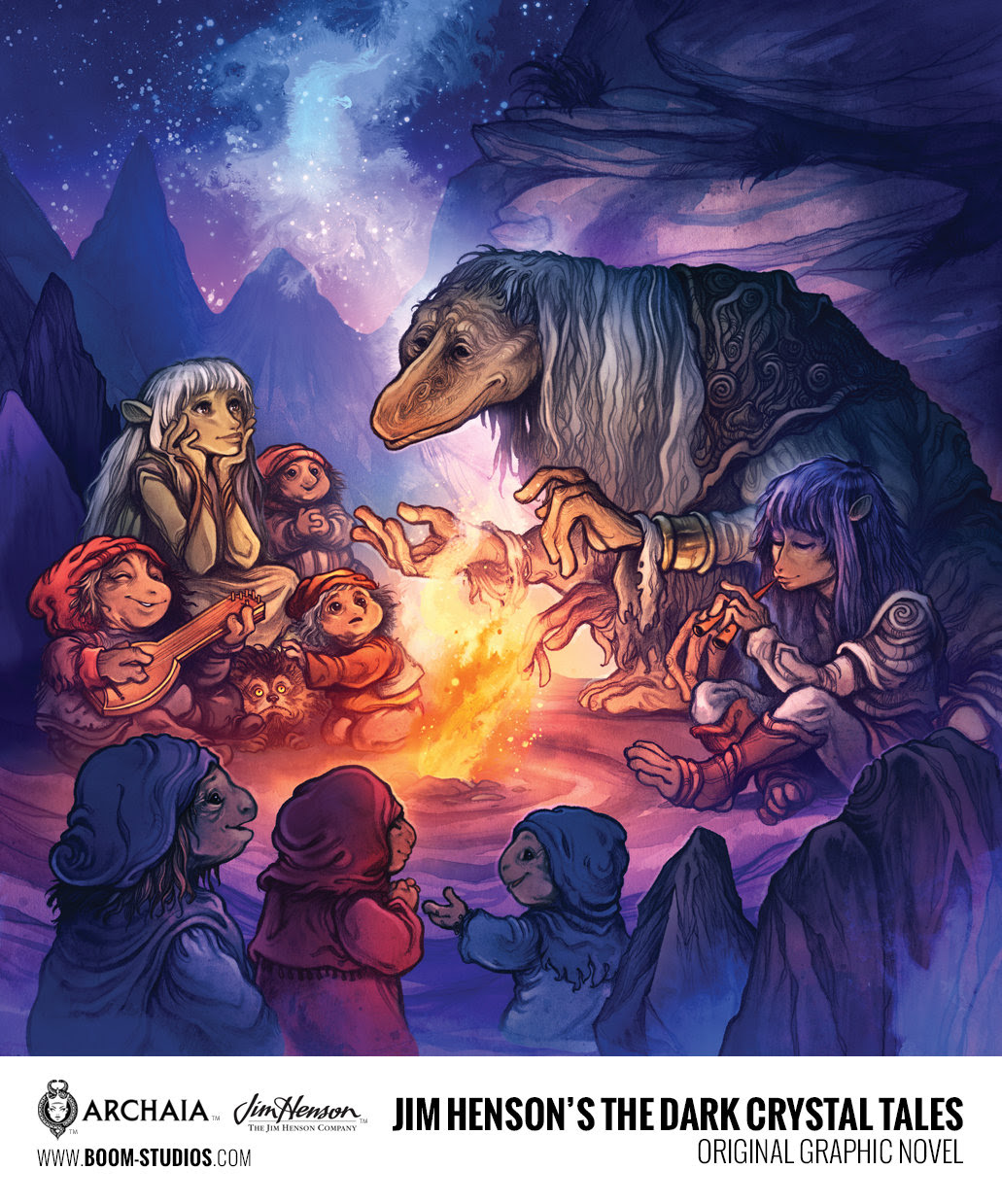 What do you think? Are you excited about this project or do you think the existing film is enough? Sound off below.