News
Psych's Guide to Crime Fighting for the Totally Unqualified: Book Preview
James Roday and Dule Hill, in character as their Psych alter egos Shawn Spencer and Burton Guster, have penned a companion book to their hit series Psych. Just in time for Season 7 too!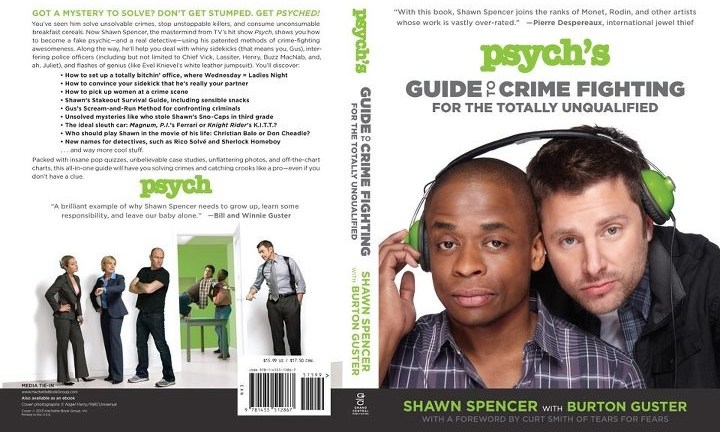 Psych's Guide to Crime Fighting for the Totally Unqualified
By Shawn Spencer & Burton Guster
As Den of Geek's resident Psych-O, I am happy to announce that a brand-new 288 page companion book to the show will be released in the very near future. I am receiving conflicting reports as to whether or not the book is being released in February or May, but the intrepid reporters here at DoG will keep you updated.  The hook of the book, entitled Psych's Guide To Crime Fighting for the Totally Unqualified, is that it is written by James Roday and Dule Hill's characters Shawn and Gus! That is all kinds of awesome sauce in my opinion. Instead of some lame producer droning on and on about how "we're a hit show and let's write a retrospective of the last six years," the actors are staying in character to bring us almost 300 pages of Psych humor and fun. Complete with quotes disparaging the crime-fighting duo from other fictional characters like international jewel thief Pierre Desperaux and Gus' disapproving parents, Psych's foray into publishing is sure to be a hit with their droves of dedicated fans. The Twitter-verse is already abuzz with the impending release of the tome, on top of waiting for the premiere of Season 7 next month. Looks like 2013 is going to be Psych-otic. Power to the Pineapple people!