News
Prophet Movie to Adapt Deadpool Creator Rob Liefeld's Comic
Deadpool creator Rob Liefeld is about to get another comic book movie, centered on his Image Comics character, Prophet.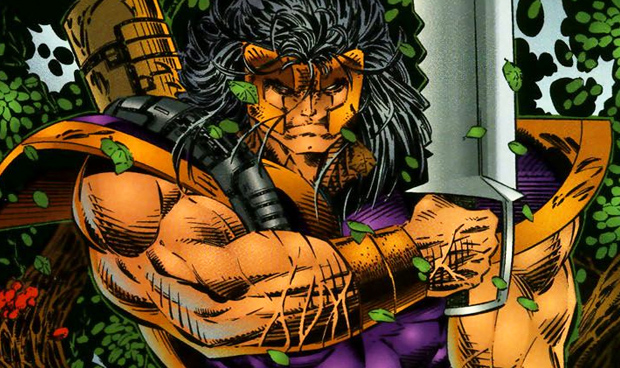 Prophet could be the next creation of Rob Liefeld to get a movie. With Liefeld's Marvel Comics creation Deadpool having inspired the titular 2016 global box office smash, which globally grossed $783 million, along with this past May's (currently) $727 million-grossing sequel, the idea of Hollywood delving further into his comic portfolio was an inevitability.
Studio 8 has made a deal for the Prophet movie rights that, according to Deadline, ranges in the "mid-six against seven figures." The deal will see Liefeld's character – a creation that he introduced back in 1992 in the second issue of inaugural Image Comics title Youngblood – adapted as a movie with franchise designs. The character was the center of a few comic spinoff series and was even part of a two-issue 1997 crossover event with Liefeld's Marvel creation, Cable. The character would be rebooted in 2012 as part of Image's brand-wide updating.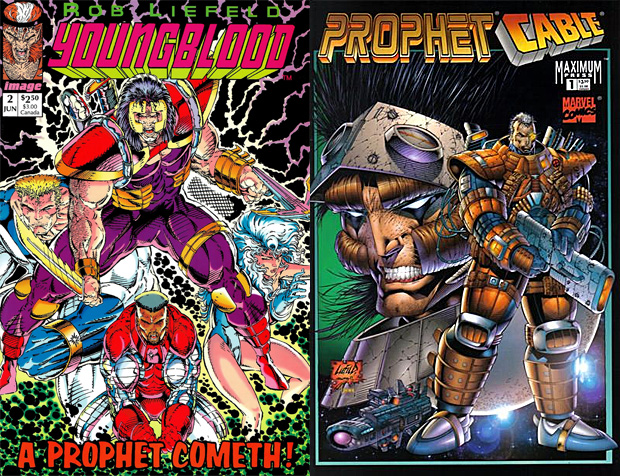 The classic arc of the character, Prophet, is bit of a twist on the Captain America dynamic, depicting a World War II-era homeless man, named John Prophet, who volunteers for a super-soldier experiment. However, rather than becoming a Nazi-punching red-white-and-blue boy scout, Prophet was turned into an enhanced warrior designed to be exploited by evil. However, his designer ultimately altered this evil designation and put Prophet safely into stasis. Consequently, upon his awakening in modern times, Prophet (much like Cap,) becomes a hero out of time, initially tangling with Liefeld-created super-team Youngblood, due to his post-stasis confusion.
The Prophet movie project will see Liefeld onboard as a producer, joined by Adrian Askarieh (Hitman) and Brooklyn Weaver (Out of the Furnace), also joined in that capacity by John Hyde and Terissa Kelton. Studio 8 will be represented by the overseeing duo of John Graham and Guy Danella.
As Liefeld explains to THR's Heat Vision about the possibilities for the Prophet collaboration with Studio 8:
"It makes sense that it's a destination that we can arrive at if we are successful. We're taking the best of Prophet to create the best cinematic version of Prophet that we can. He's very pure in his motives to help out his family and ends up becoming something completely different." Adding of Studio 8, "They did their homework, and not only did they do homework, they are true fans."
While, the Image Comics-adapted Prophet won't have the Marvel Studios (or Fox) mega-movie marketing machine behind it, the project might end up being helped by the tentpole of Netflix. That's because Liefeld signed a deal with the streaming giant back in March with designs to launch a series of movies that adapt his "Extreme Universe" branding of Image Comics characters, a category that very much includes Prophet.
Of course, there are some dangers here. The "super-soldier out of time" origin story might come across as derivative, even if elements of Prophet's story would later be mirrored by Marvel in 2005 when writer Ed Brubaker brought back the long-dead sidekick, Bucky, as the unfrozen brainwashed Winter Soldier; a story that would be adapted successfully in the Marvel Cinematic Universe in 2014's Captain America: The Winter Soldier.
Regardless, there's certainly a good amount of comic book appeal going for the Prophet project, especially in the wake of the Deadpool-fueled renewed appreciation for everything Rob Liefeld, whose unique drawing style has always been a divisive topic amongst the comic fandom.
We will keep you updated on the Prophet movie project as things develop.