News
Phenomena: TV Series Based on Real-Life Psychic Experiments in Development
Major studios are joining forces to develop Phenomena, a TV series adapting a book documenting government psychic experiments.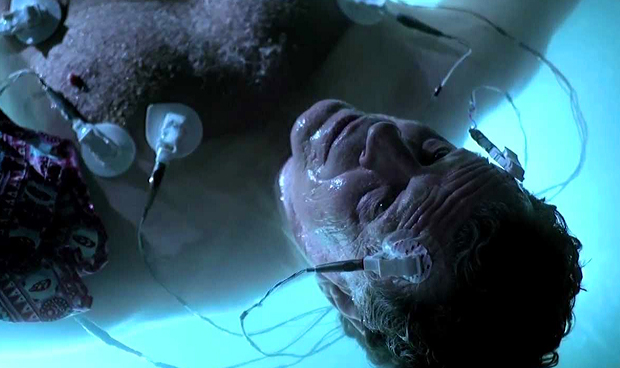 With the medium of television in a transitional multi-platform Renaissance, there is no shortage of shows covering the sci-fi-broaching topic of psychic experimentation. However, an upcoming joint co-production from two major studios are developing a television project called Phenomena, adapting a yet-to-be-released book that documents real-life examples of psychic experiments carried out in secret by the U.S. government.
According to Deadline, studios Blumhouse Television and Amblin Television have jointly invested in a deal to acquire the rights to Annie Jacobsen's Phenomena: The Secret History of the U.S. Government's Investigations Into Extrasensory Perception and Psychokinesis with intentions of adapting the (informatively-titled) book as a television series. Jacobsen's book (to be released on March 28), recounts stories from scientists and psychics who were granted top secret clearances to conduct radical psychic-centric experiments focusing on extrasensory perception (ESP), which government agencies purportedly utilized in attempts to find the seemingly unfindable such as fugitives, hostages, downed fighter jets and other various intelligence. The book ties together recently declassified documents with testimony from over fifty sources close to the forty-year-long top-secret experiments, shedding light on a scientifically shocking bureaucratic cabal.
With Blumhouse and Amblin co-producing the Phenomena television project, book author Annie Jacobsen will be brought onboard as an executive producer. Jacobsen, an investigative journalist by trade, has been long-immersed in the subject of military secrets and was a Pulitzer Prize finalist in 2016 for her 2015 book The Pentagon's Brain: An Uncensored History of DARPA, America's Top Secret Military Research Agency. Yet, Phenomena won't be the first Blumhouse/Amblin joint television co-production, with their previous attempt being ABC's heavily-heralded 2012 horror/drama The River, which rowed a rather quick journey to cancellation in the first quarter of that year.
Phenomena certainly has the potential to become a fascinating television project. While the topic has been successful fodder for several sci-fi shows like, for example, Fox's Fringe (pictured above), this series will arrive wielding the cudgel of hard research. There's no word yet on when to expect the series.