News
Oz TV Series in Development at Legendary
Ed Ricourt, who penned the script for Now You See Me, will be writing the project.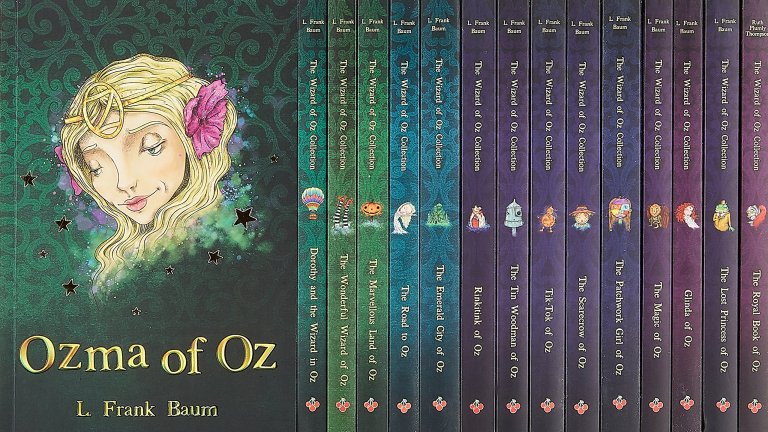 L. Frank Baum's Oz universe is so much more expansive than casual movie-watchers of The Wizard of Oz may realize, and Legendary Entertainment is the latest company ready to take a stab at bringing some of that wonder, strangeness, and fictional depth to the screen.
According to Variety, Legendary is developing a TV series set in the Land of Oz from Baum's novels. As of yet untitled, the series will be written and produced by Ed Ricourt and will "examine stories and characters in Oz that haven't been previously explored." Given that there are 14 full-length Oz books, covering the fictional history of the Land of Oz, that's a lot of potential content to draw from—and all of it in the public domain, aspiring content creators!
The articles goes on to describe the series: "When the return of a long-exiled Witch brings fear, division and war to Oz, the only hope is a servant girl who may become the most powerful and dangerous woman in the land."
Good god, let this be better than Emerald City… but just as weird.
"I'm thrilled to partner with Legendary TV and dj2 to adapt my take on Baum's rich, complex OZ book series which has influenced me creatively since childhood," said Ricourt, who has previously written the script for Now You See Me, as well as penned episodes forJessica Jones, Wayward Pines, and the upcoming Twilight Zone reboot, so that's a pretty promising resume. There is yet to be a director attached for the series, but Variety notes Legendary is said to be nearing a deal with someone to step behind the camera for the project.
More news on the Oz TV series as we get it.
Kayti Burt is a staff editor covering books, TV, movies, and fan culture at Den of Geek. Read more of her work here or follow her on Twitter @kaytiburt.