News
Nightflyers Release Date, Trailer, Cast, News, and More
Syfy is adapting George R.R. Martin's novella and 1987 movie, Nightflyers, as a TV series. And it's getting an ambitious release strategy.
"Nightflyers is a haunted house story on a starship. It's Psycho in space." – George R.R. Martin
Nightflyers stands as one of George R.R. Martin's more intriguing pre-Game of Thrones space science-fiction offerings, starting as a 1980 novella, eventually inspiring a schlocky limited-release 1987 film adaptation. However, it appears that the Literary God of Death's old property is about to be reincarnated as a television series over at Syfy. 
Last year, the genre-aimed NBCU cable outlet ordered a pilot for Nightflyers, which has since expanded into a series pickup (Netflix has first run rights outside the U.S.). Additionally, Nightflyers recently received a bountiful boon of €850,000 ($1.1 million,) from the Irish Film Board and will soon begin filming at Limerick's Troy Studios.
Nightflyers Release Date
Syfy took its time to announce a release date for Nightflyers and now it's clear why. The network is embarking on a rather ambitious release strategy for the horror/sci-fi series. Nightflyers will debut all 10 of its episodes in a particularly-timed rollout across all of Syfy's mutlimedia platforms starting on Sunday, December 2, per a Syfy release. These platforms include Syfy channel, SYFY On Demand, Syfy.com and the Syfy app.
The schedule of the rollout will be as follows. Nightflyers episodes 1-5 will air every night from Sunday, December 2 through Thursday, December 6 at 10 p.m. with limited commercials. Then episodes 6-10 will air during the same time slots from December 9 through Decemer 13. The show will also air marathon-style on the two weekends following its scheduled release times.
Nightflyers Trailer
The new trailer for Nightflyers has arrived! Check it out:
Previously, Syfy also released three short teasers (via Collider) that give a great sense of both the production value of Nightflyers, as well as the tone. Check out these glimpses into this creepy science fiction series…
And here's a longer trailer…
Nightflyers Story
Per the official synopsis:
NIGHTFLYERS follows eight maverick scientists and a powerful telepath who embark on an expedition to the edge of our solar system aboard The Nightflyer – a ship with a small tightknit crew and a reclusive captain – in the hope of making contact with alien life. But when terrifying and violent events begin to take place they start to question each other – and surviving the journey proves harder than anyone thought.
A bit of recent Nightflyers news saw a new occupant ascend to the proverbial Iron Throne of the George R.R. Martin adaptation series. That's because its appointed showrunner, Daniel Cerone, dropped out of the series, reportedly over creative differences, says THR.
Jeff Buhler, will step in as showrunner, likely signaling a smooth transition, since he's been with the project since the very beginning as its writer and executive producer. Buhler wrote the 2008 Bradley Cooper-starring horror film The Midnight Meat Train, with movie projects in the pipeline such as Descendant, Black River and horror thriller remake film Jacob's Ladder, as well as a revival of horror film franchise The Grudge.
Moreover, to ensure said smooth series transition, Syfy is reportedly bringing onboard (as a consultant,) Terry Matalas, writer and co-creator of the cable channel's imminently-ending series, 12 Monkeys, who also brings experience from his time on Nikita, Terra Nova, Star Trek: Enterprise and Star Trek: Voyager.
Nightflyers Cast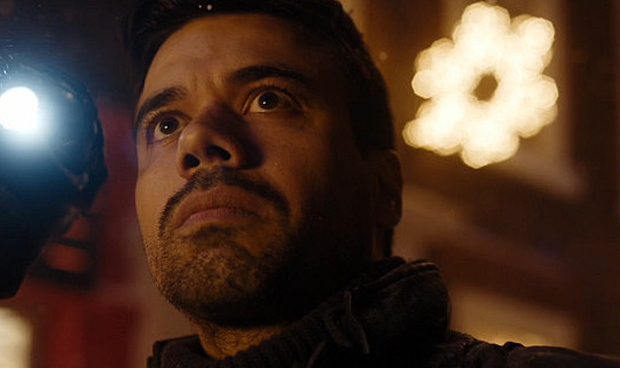 Phillip Rhys is the latest addition to the Nightflyers cast, reports Deadline. Rhys will recur on the series as Murphy, who is described as "a top systems tech engineer" who become inconsolably disturbed upon learning that "an L-1 telepath" is amongst the Nightflyer's complement.
Rhys, an English actor, appeared in the 2015 Doctor Who Christmas special as Ramone, one of the episode's titular "Husbands of River Song." He's also fielded TV runs on 24, Nip/Tuck and Survivors, along with guest spots on Rosewood, Glee, CSI, Bones and Warehouse 13.
With Syfy's early-January announcement of Nightflyers' full series order came the reveal of the show's cast.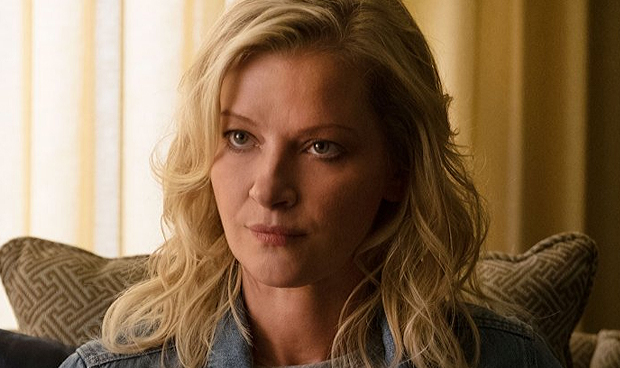 Gretchen Mol will headline the series, playing Dr. Agatha Matheson.
Mol, who burst on the scene as a late-1990s it-girl from roles in Donnie Brasco, Rounders and The Thirteenth Floor, and steamed up the small screen in the 2005 HBO biopic, The Notorious Bettie Page, has made her presence known with recent television runs on Chance, Mozart in the Jungle and Boardwalk Empire. She notably appeared in last year's Oscars-accruing drama, Manchester by the Sea. She's also booked to appear in the upcoming USA drama series Yellowstone.
And here's the supporting cast:
Eoin Macken (The Night Shift) as Karl D'Branin
David Ajala (Fast & Furious 6) as Roy Eris
Sam Strike (EastEnders) as Thale
Maya Eshet (Teen Wolf) as Lommie
Angus Sampson (Fargo) as Rowan
Jodie Turner-Smith (The Last Ship) as Melantha Jhirl
Brían F. O'Byrne (Million Dollar Baby) as Auggie
Nightflyers Details
Jeff Buhler, of The Midnight Meat Train and the upcoming horror thriller remake Jacob's Ladder is the showrunner; a position to which he was promoted, after Daniel Cerone (The Blacklist, The Mentalist) dropped out.
Mike Cahill (I Origin) will direct the pilot.
Onboard as executive producers are Gene Klein, David Bartis and Edge of Tomorrow and The Bourne Identity franchise blockbuster director Doug Liman, all of whom are representing production company Hypnotic, which Liman co-owns with Bartis. Alison Rosenzweig and Michael Gaeta of Gaeta Rosenzweig Films along with Lloyd Ivan Miller and Alice P. Neuhauser of Lloyd Ivan Miller Productions are also onboard. 
Netflix is also a co-producer on the Syfy project; a privilege that will yield the streaming giant first-run rights outside the U.S.
Additionally, George R.R. Martin himself will be a credited executive producer on the series.
"We are looking forward to diving deeper into George R. R. Martin's chilling world of Nightflyers," Bill McGoldrick, executive vice president of scripted development for NBCUniversal Cable Entertainment, said in a July statement. "The script that Jeff delivered encapsulates this classic sci-fi horror story and adapts it to a platform where we can truly explore the depths of madness."
Robert Jaffe, who wrote the screenplay for the 1987 Nightflyers film, is onboard the series as a producer. It doesn't look like Martin will be involved with the series, at least for now.
The story of the George R.R. Martin-conceived supernatural space thriller is set on the eve of Earth's destruction, depicting the travails of the crew of the most advanced ship in the galaxy in the titular spacecraft the Nightflyer. Adrift in space without a planet to call home, the goal of the surviving humans is to intercept a mysterious alien ship which is believed to hold the key for their survival. However, as the ship closes in on its destination, it becomes apparent that the Nightflyer's onboard AI and its elusive captain – with mysterious motivations – may be leading the crew on a primrose path ending in the hopeless, horrific darkness of deep space.
The genesis of Nightflyers occurred with George R.R. Martin's original 1980 novella of the same name, for which he received Japan's Seiun Award in 1983 for Best Foreign Language Short Story of the Year. The story was subsequently collected as the title entry in Martin's 1985 Nightflyers collection. The 1987 film adaptation, directed by Robert Collector (Jungle Warriors), starred perennial 1980s movie love interest Catherine Mary Stewart and Dynasty's Michael Praed, manifesting with a limited release that grossed a paltry $1.145 million dollars at the box office (and sent Martin back to television to write for Beauty and the Beast).