News
New York Music Scene Book Meet Me in the Bathroom To Be Adapted Into Docu-Series
Pulse Films has purchased the rights to Meet Me in the Bathroom, a book that documents New York's exciting post 9/11 music scene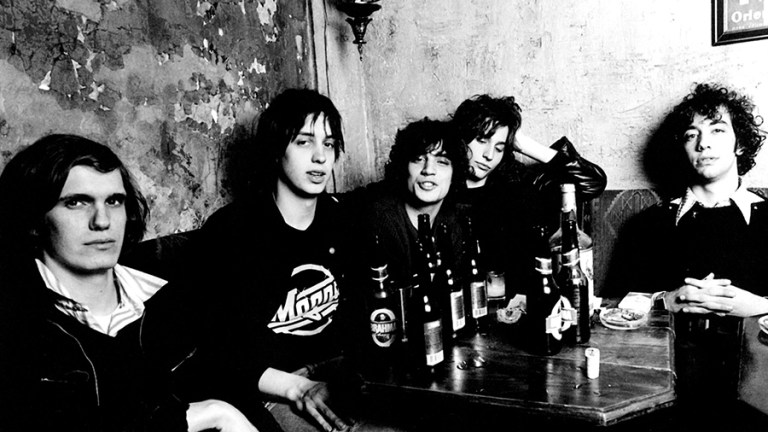 Pulse Films, the company behind projects like Beyonce's HBO "Lemonade" special, and two Nick Cave documentaries, has optioned Lizzy Goodman's earyl 2000s New York musc scene book Meet Me in the Bathroom with the intention of creating a documentary miniseries. 
According to Variety, directors Will Lovelace and Dylan Southern of LCD Soundsystem's concert film Shut Up and Play the Hits are attached to direct. The series doesn't have a distribution or streaming home yet though Vice Media seems like a smart bet, having recently acquired a majority stake in Pulse Films. 
Goodman's critically-adored book documents a burgeoning New York music scene that includes the likes of The Strokes, LDC Soundsystem, and Interpol at a unique time in history. In a post 9/11 landscape, a lot about the world was confusing but the New York indie scene was blossoming with bands and acts who were able to deftly juggle new sounds with old influences.
The series will follow the book's lead and is being billed as a story of transformation – how one city confronted the impossible with the fun and familiar. It will feature archived footage and interview with bands from the time to go along with modern interviews.
"Lizzy's book captures a moment and a feeling in a way that is immediate, visceral and evocative, and those are the qualities we want to bring to the screen," Lovelace and Southern said in a statement. "Beyond being a document of a vital and exciting period of creativity in one of the world's greatest cities, bringing 'Meet Me in the Bathroom' to the screen is also an opportunity to explore the seismic changes that have occurred in the culture since the turn of the century." 
Goodman is on board as an executive producer. Hopefully she knows to include a lot of footage of the best Strokes song.