News
New plot synopsis of Shining Sequel, Doctor Sleep
The plot details for Stephen King's sequel to the Shining emerge from the snow.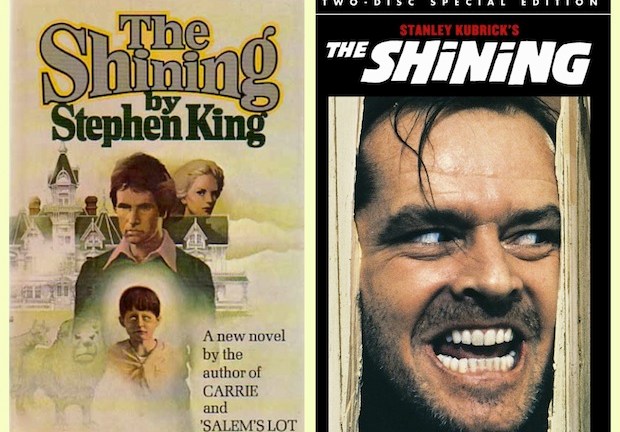 With Under the Dome having just premiered tonight, one would think the genius mind of Stephen King would be satisfied with taking a break….Not a chance.
Indeed, King is set to release his long-awaited sequel to the 1977 horror masterpiece, The Shining. Titled, Doctor Sleep, the new book follows Mr. Redrum himself, Danny Torrance, all grown up and going by Dan. Still haunted by his experiences at the Overlook Hotel which claimed his dad's life, Daniel now works in a New Hampshire nursing home where he hones the last bits of his "shining" gift to help the dying peacefully past. However, when a tribe (or cult) comes calling for a local girl's shining gifts—which they mean to claim through torture and murder—Daniel will have to face everything he remembers to save the girl's life. The official synopsis is below:
The now middle-aged Dan Torrance (the boy protagonist of The Shining) and the very special twelve-year-old girl he must save from a tribe of murderous paranormals.

 

On highways across America, a tribe of people called The True Knot travel in search of sustenance. They look harmless—mostly old, lots of polyester, and married to their RVs. But as Dan Torrance knows, and spunky twelve-year-old Abra Stone learns, The True Knot are quasi-immortal, living off the "steam" that children with the "shining" produce when they are slowly tortured to death.

 

Haunted by the inhabitants of the Overlook Hotel where he spent one horrific childhood year, Dan has been drifting for decades, desperate to shed his father's legacy of despair, alcoholism, and violence. Finally, he settles in a New Hampshire town, an AA community that sustains him, and a job at a nursing home where his remnant "shining" power provides the crucial final comfort to the dying. Aided by a prescient cat, he becomes "Doctor Sleep."

 

Then Dan meets the evanescent Abra Stone, and it is her spectacular gift, the brightest shining ever seen, that reignites Dan's own demons and summons him to a battle for Abra's soul and survival.
Sounds creepy. However, the original is so iconic, a 35+ year later sequel worries me that it can only disappoint. It should also be noted for fans of the Stanley Kubrick 1980 classic starring Jack Nicholson, this will be a sequel to a very different kind of plot; one whose differences is a great drama for literature fans all its own.
Below is the trailer released last week for the forthcoming book.
Doctor Sleep awakens September 24.
Like us on Facebook and follow us on Twitter for all news updates related to the world of geek. And Google+, if that's your thing!