News
New Earthsea TV Series In The Works
Ursula Le Guin's Earthsea fantasy book series may be heading back to the small screen.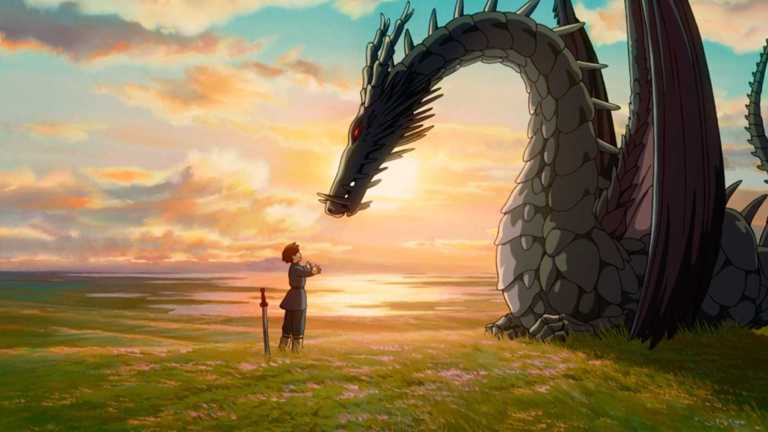 Michael Clayton and Nightcrawler producer Jennifer Fox has made a deal with Euphoria's production company, A24, to develop a new adaptation of Ursula Le Guin's best-selling Earthsea books for TV (via Deadline).
Fox was originally looking at turning the Earthsea series into a string of films, but has changed direction to target the small screen. Syfy, then known as the Sci Fi Channel, previously had a rather underwhelming go at making an Earthsea miniseries back in 2004. Studio Ghibli's 2006 film, Tales From Earthsea, was loosely based on the mythology of the book series.
The Earthsea fantasy series is made up of five novels and eight short stories, and covers themes of magic and nature at work across hundreds of islands.
"Ursula Le Guin is a literary legend with a huge fan base and her work has been translated into practically every written language on the globe," said Fox in a statement. "She is second only to Tolkien in influence in this genre, and before she died last year, she agreed to put her most beloved work in my hands. This project is, therefore, a sacred trust and priority for me as well as an opportunity to create an iconic piece of American culture."
The author's son, Theo Downes-Le Guin, added "Ursula long hoped to see an adaptation of Earthsea that represented a collaboration between her ideas and words and the visual storytelling of others. I feel very fortunate that, with Jennifer Fox and A24, we have a bedrock of producing and development experience that can bring the sweeping narrative and moral truths of my mother's work to screen."
More on this new Earthsea series as we get it. Check out more books coverage here!