News
Netflix's Baby-Sitters Club Series Casts Alicia Silverstone
The Baby-Sitters Club live-action adaptation will consist of 10 episodes, and has already begun production.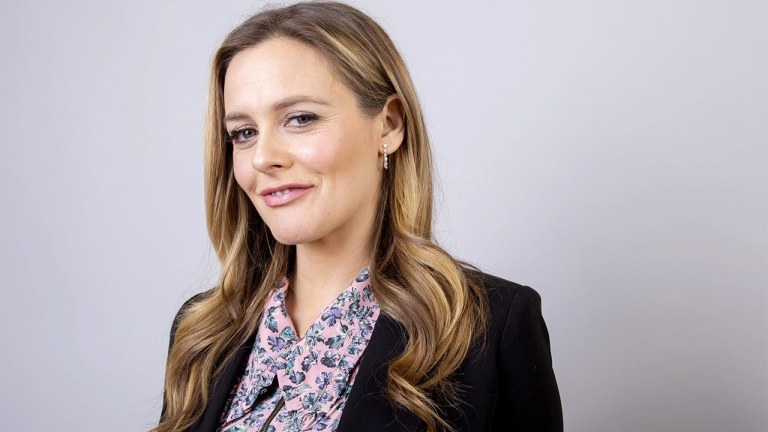 Alicia Silverstone and Mark Feuerstein have joined the cast of Netflix's The Baby-Sitters Club adaptation, which has already begun filming in Vancouver. Silverstone will play Kristy's mother, Elizabeth Thomas-Brewer, while Feuerstrin will play her love interest, Watson Brewer.
This is more parental focus than I ever remember from The Baby-Sitters Club books (though Elizabeth and Watson are totally characters), which tended to focus pretty exclusively on the five best friends in the eponymous Baby-Sitters Club: Kristy Thomas, Mary Anne Spier, Claudia Kishi, Stacey McGill, and Dawn Schafer. In the books, the girls all live in Stoneybrook, Connecticut, and decide to start a club to make some money. The books are about their babysitting adventures, as well as their friendships and lives outside of their afterschool jobs.
read more: A Chronicles of Narnia TV Series is Coming to Netflix
The live-action adaptation of Ann M. Martin's bestselling book series comes from Walden Media and Michael De Luca. The series is being showrun by Rachel Shukert, who previously worked on GLOW, with Broad City's Lucia Aniello stepping behind the camera to direct (and produce). The first season will be 10 episodes.
With a behind-the-scenes team like this, Netflix's The Baby-Sitters Club seems poised to be a hit. These books are massively popular. Launched in 1986, the series has published more than 180 million copies of its 200 books in over 20 territories.
Personally, I am hoping it is successful enough to make it into adaptations of The Baby-Sitters Club Super Specials, which were books featuring all of the characters and often included a more high-stakes event, like summer camp or, my personal favorite, the time two of the Baby-Sitters Club members got stranded on an island with some of their charges. Classic!
Kayti Burt is a staff editor covering books, TV, movies, and fan culture at Den of Geek. Read more of her work here or follow her on Twitter @kaytiburt.
Read and download the Den of Geek SDCC 2019 Special Edition Magazine right here!