News
Netflix Acquires Millarworld
Expect lots of Mark Millar comics to get adapted for the small screen on Netflix.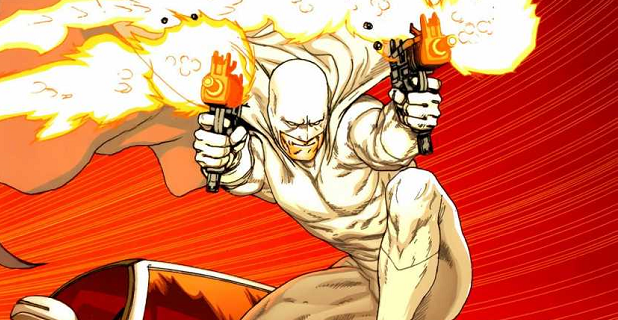 Expect more Mark Millar comic book projects to make it to the screen, except this time it will be the small screen. Netflix has purchased Mark Millar's Millarworld publishing line, and the plan is to bring its associated characters and franchises "to life through films, series and kids' shows available exclusively to Netflix members globally."
"As creator and re-inventor of some of the most memorable stories and characters in recent history, ranging from Marvel's The Avengers to Millarworld's Kick-Ass, Kingsman, Wanted, and Reborn franchises, Mark is as close as you can get to a modern day Stan Lee," said Netflix chief content officer Ted Sarandos in a statement. "We can't wait to harness the creative power of Millarworld to Netflix and start a new era in global storytelling."
"Mark has created a next-generation comics universe, full of indelible characters living in situations people around the world can identify easily with," added Sarandos. "We look forward to creating new Netflix Originals from several existing franchises as well as new super-hero, anti-hero, fantasy, sci-fi and horror stories Mark and his team will continue to create and publish."
"This is only the third time in history a major comic book company has been purchased at this level," added Millar. "I'm so in love with what Netflix is doing and excited by their plans. Netflix is the future and Millarworld couldn't have a better home."
It's not immediately clear what this means for currently in-development Millarworld screen projects like Jupiter's Legacy, Superior, or Empress. Maybe Netflix will do a better adaptation of Wanted than the one we got. In any case, expect lots more superhero and genre content to make its way onto Netflix in the next few years.
Read and download the full Den of Geek Special Edition magazine here!