News
Neill Blomkamp to Direct Sci-Fi Thriller The Gone World
Neill Blomkamp confirms that he will direct The Gone World, adapting a sci-fi time-travel film, based on an upcoming book.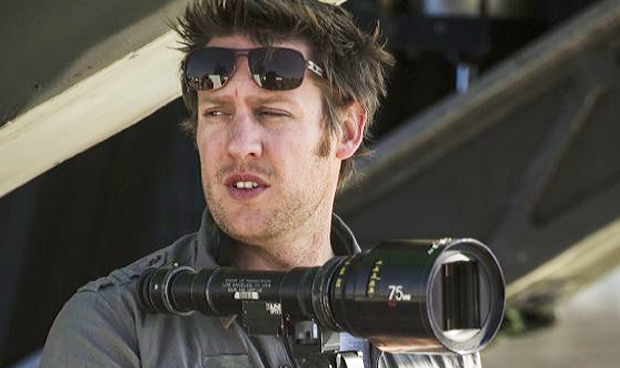 Since Neill Blomkamp's long-discussed Alien sequel project was seemingly stultified by the recent underperformance of Alien: Covenant, the director is shifting his attention to another project that's been on his wish list since late-2015 in The Gone World, a film adaption of the upcoming sci-fi-themed thriller novel of the same name by Tom Sweterlitsch.  
Blomkamp confirmed his director status with 20th Centruy Fox for The Gone World by taking to Twitter, touting an advance copy of Sweterlitsch's novel, which is currently set for release on February 6, 2018.
— Neill Blomkamp (@NeillBlomkamp)
July 24, 2017
The story of The Gone World takes place in 1997, centering on a woman named Shannon Moss, a member of a clandestine, X-Files-esque division of the NCIS (Naval Criminal Investigative Service), who is tasked with investigating the mysterious murder of a Navy SEAL and to find the victim's missing teenage daughter. However, this case exists well beyond the clearance of ordinary law enforcement, since it pertains to the spaceship, U.S.S. Libra, which evidence (and Moss's past experiences,) point to being lost in a time travel incident. Thus, the investigation sends Moss to the future, specifically a possible future (due to the fragility of the timeline), where she discovers far-greater implications in an apocalyptic, humanity-ending cataclysm. – Quite the journey from a mere murder investigation.  
The Gone World author Tom Sweterlitsch has already made an entertainment industry impact with his 2014 sci-fi novel Tomorrow and Tomorrow, a virtual reality thriller, which also has a film adaptation in the works, with Captain Fantastic helmer Matt Ross attached to direct. Indeed, the preemptive movie deal for Sweterlitsch's yet-to-be-released follow-up novel is clearly an auspicious sign; something that early reviews already affirm. Sylvain Neuvel, author of Sleeping Giants, claims that it's a "gut-twisting tale" that "bends both time and the mind."
This should be an interesting project for the celebrated South African helmer Neill Blomkamp, who first made a global impact with his 2009 alien allegory District 9, followed up with 2013's Matt Damon-starring Elysium and the 2015 robot drama Chappie. Indeed, the content of The Gone World should mesh well with Blomkamp's repertoire of visual spectacle, mixed with a tinge of agitprop. In fact, based on the story description, this could end up becoming his most grandiose film.
Read and download the full Den of Geek SDCC Special Edition magazine here!