News
Murder Thriller Harry Quebert Affair Coming to Epix
Patrick Dempsey, Damon Wayans Jr and Virginia Madsen will star in upcoming thriller series The Harry Quebert Affair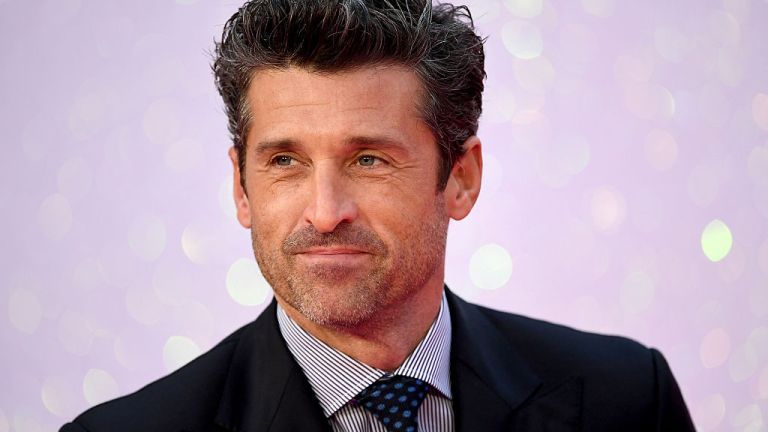 Premium Cable Network Epix ordered the murder suspense series The Truth About the Harry Quebert Affair. The 10-part television series event will star Patrick Dempsey, Damon Wayans Jr and Virginia Madsen. The Harry Quebert Affair is based on the bestselling European novel by Joël Dicker.
"Joël Dicker's exquisite thriller, The Truth About the Harry Quebert Affair has captivated a worldwide audience with its complicated tale of love and lies. I am thrilled that this  first class ensemble cast led by Patrick Dempsey and the incomparable director Jean-Jacques Annaud, get to bring provocative page-turner to life," said Steve Stark, MGM's President, Television Production & Development.
 "With its provocative subject matter, inspired casting and source material from master storyteller Joël Dicker, The Truth About the Harry Quebert Affair is the perfect addition to our offerings at EPIX," Mark Greenberg, President and CEO, Epix, said in a statement.
Every episode will be directed by Jean-Jacques Annaud (Black and White in Color, Seven Years in Tibet, Black Gold), in his television debut.
"The Truth About the Harry Quebert Affair was the ideal project for my first American television venture. It is a rich and nuanced novel set in a small New-England town and has all the elements for a classic mystery. Having MGM, Tarak and Fabio as my partners has given me the ability to assemble a formidable cast and a talented crew. Their enthusiasm for Harry Quebert is equal to my own," said Annaud. 
"The Truth About the Harry Quebert Affair was a long awaited adaptation in a highly competitive environment. My partner and I secured the rights and brought Jean-Jacques and MGM Television onboard," said Conversi, Barbary Films.   
The pilot script and several episodes were written by Lyn Greene and Richard Levine (Masters of Sex, The Interestings).
According to the official synopsis:
"The Truth About the Harry Quebert Affair takes place in coastal Maine and focuses on Marcus Goldman who is visiting Harry Quebert's home to find a cure for his writer's block as his publisher's deadline looms.  Marcus' plans are suddenly upended when Harry is sensationally implicated in the cold-case murder of Nola Kellergan, a fifteen-year-old girl who has been missing for many years."
The Truth About the Harry Quebert Affair, stars Patrick Dempsey (Grey's Anatomy, Bridget Jones's Baby) in the title role as Harry Quebert, "a literary icon who suddenly finds himself indicted for murder after the body of a young girl is found buried on his property."
Ben Schnetzer (Snowden, Pride) will play Marcus Goldman, a "successful young novelist who has been mentored by Harry Quebert.  
Damon Wayans Jr. (New Girl) will play Sgt. Perry Gahalowood, a Maine State Police investigator who is investigating the death of Kellergan.  Academy Award nominee Virginia Madsen (Joy, Designated Survivor, Sideways) plays Tamara Quinn, "Jenny Quinn's mother and the owner of a local diner who learns of a secret about Quebert."
The series also features Kristine Froseth (Apostle) as "a newcomer who plays Nola Kellergan, the teenage girl who captivates Harry Quebert and becomes his muse" Colm Feore (House of Cards) plays "the wealthy and inscrutable Elijah Stern, one of the most powerful men in New England who's spent his life atoning for a secret past. Josh Close (Person of Interest) plays Luther Caleb, "Elijah Stern's right hand man who suffers from disfiguring scars caused by a horrific attack that happened in his past."
Matt Frewer (Timeless) will play Reverend Kellergan, Nola's eccentric father; Connor Price (X Company) as Young Travis Dawn, a rookie cop who falls  love with Jenny Quinn, a former prom queen played by Tessa Mossey (The Glass Castle) in her teenage years and by Victoria Clark (Homeland) in her adult years.
Craig Eldridge (The Death and Life of John F. Donavan) plays the elder Travis Dawn who "has risen in the ranks to become chief of police." Kurt Fuller (Phil) plays Police Chief Gareth Pratt who "originally ran the investigation into Nola's disappearance, but is now retired."
Don Harvey (The Deuce) plays Bobbo Quinn, Tamara Quinn's husband. Felicia Shulman (Brad's Status) plays Maggie Pratt, Chief Gareth Pratt's wife and the town busybody; Wayne Knight (Narcos) is Benjamin Roth, Harry's high-priced, high-pressure attorney. 
The Truth About the Harry Quebert Affair is executive produced by Annaud, Tarak Ben Ammar (Monty Python's The Life of Brian, Hannibal Rising, Black Gold), Fabio Conversi (The Great Beauty, Youth), Greene, and Levine. 
The series is produced by MGM Television and Eagle Pictures with MGM serving as the lead studio.  MGM's Lindsay Sloane, Executive Vice President of Television Production & Development and Ken Raskoff, Senior Vice President, Television Production & Development will oversee production on behalf of the studio.  Jocelyn Diaz, Executive Vice President, Original Programming, will oversee on behalf of EPIX.
The Truth About the Harry Quebert Affair will be the second MGM Television produced scripted series for EPIX and the first project since MGM completed the transaction to acquire EPIX in May. EPIX will also premiere MGM Television's Get Shorty, based in part on the 1990 best-selling novel of the same name by Elmore Leonard, on August 13. 
MGM Television, Eagle Pictures and Barbary Films started production on The Truth About the Harry Quebert Affair in Montreal, Quebec, Canada.