News
Millie Bobby Brown To Star In & Produce Enola Holmes Mysteries Film Adaptation
The book series, based on the adventures of Sherlock Holme's 14-year-old sister, spans six novels.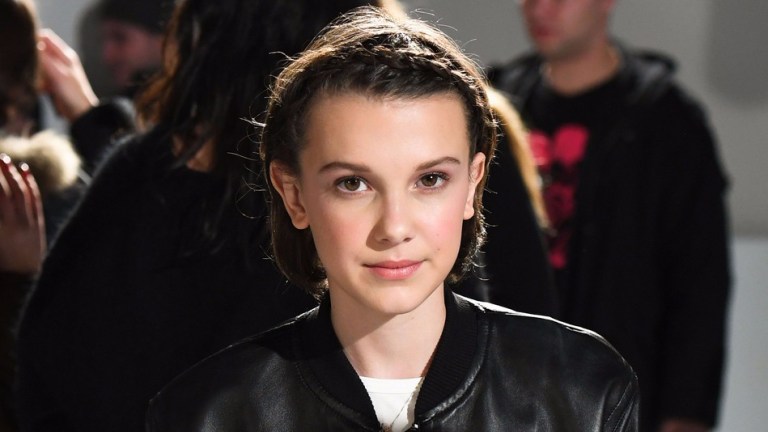 Strangers Things standout Millie Bobby Brown has a new role on her agenda. According to Deadline, Brown will be starring in and producing a film series based on The Enola Holmes Mysteries novel series for Legendary Entertainment.
The Enola Holmes Mysteries are a series of novels from Nancy Springer that follow Sherlock Holmes' much younger sister Enola as she takes on her own cases. The 14-year-old detective has appeared in six novels so far, starting with The Case of the Missing Marquess, which sees Enola running away to London following the disappearance of her mother and her brothers' plans to send her to boarding school. There, she runs into Inspector Lestrade and is pulled into a case about a missing Viscount.
read more: Stranger Things Season 3 — Everything We Know
The project seems like a great opportunity for Brown to do something different from her Stranger Things role, or even her role in the Godzilla sequel. While there have been multiple Sherlock Holmes stories on the screen in the past few years, The Enola Holmes Mysteries is something different. With Brown, one of the most promising and charismatic actors of her generation, at the helm, this could be a big series for Legendary and for Brown.
Enola Holmes Mysteries Cast
In addition to Brown, The Wrap has just reported that Man of Steel's Henry Cavill has signed onto the film to star as Sherlock Holmes himself, the older brother of detective Enola Holmes. This guy sure knows how to rack up iconic character roles.
More news as we hear it.