News
Michael B. Jordan to Adapt Black Leopard, Red Wolf
Black Leopard, Red Wolf is an African fantasy epic written by Marlon James.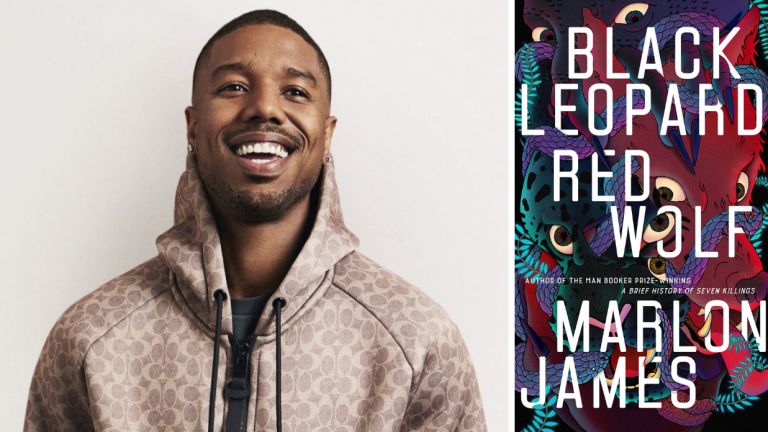 Black Leopard, Red Wolf was only just released on Tuesday, but is already making some serious waves in the literary world… and, apparently, in Hollywood, too. THR just reported that Michael B. Jordan's Outlier Society has snatched up the rights to adapt the epic African fantasy, alongside Warner Bros.
In Black Leopard, Red Wolf, Marlon James (who previously won the Man Booker Prize for A Brief History of Seven Killings) tells the story of Tracker, who is hired by a slave trader alongside several other mercenaries to find a boy. Set in a fantastical Africa, the novel features giants, necromancers, witches and shape-shifters, and has drawn comparisons to Game of Thrones.
Here's the full official synopsis via Amazon:
"Tracker is known far and wide for his skills as a hunter: "He has a nose," people say. Engaged to track down a mysterious boy who disappeared three years earlier, Tracker breaks his own rule of always working alone when he finds himself part of a group that comes together to search for the boy. The band is a hodgepodge, full of unusual characters with secrets of their own, including a shape-shifting man-animal known as Leopard.
As Tracker follows the boy's scent–from one ancient city to another; into dense forests and across deep rivers–he and the band are set upon by creatures intent on destroying them. As he struggles to survive, Tracker starts to wonder: Who, really, is this boy? Why has he been missing for so long? Why do so many people want to keep Tracker from finding him? And perhaps the most important questions of all: Who is telling the truth, and who is lying?
Drawing from African history and mythology and his own rich imagination, Marlon James has written a novel unlike anything that's come before it: a saga of breathtaking adventure that's also an ambitious, involving read. Defying categorization and full of unforgettable characters, Black Leopard, Red Wolf is both surprising and profound as it explores the fundamentals of truth, the limits of power, and our need to understand them both."
Read Black Leopard, Red Wolf by Marlon James
James will serve as an executive producer for the screen adaptation.
Kayti Burt is a staff editor covering books, TV, movies, and fan culture at Den of Geek. Read more of her work here or follow her on Twitter @kaytiburt.