News
Marvel Reveals New Star Wars Comic Series Based on Timothy Zahn's Thrawn
One of the greatest Star Wars villains of all-time continues his invasion of the Star Wars universe.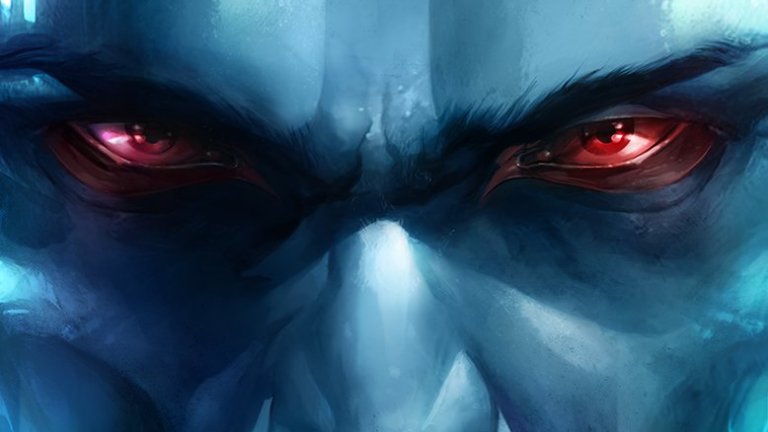 At SDCC 2017, Marvel and Lucasfilm Publishing revealed that they are working on a new Star Wars comic book series based on Grand Admiral Thrawn. 
— Heather Antos (@HeatherAntos)
July 21, 2017
The series will be written by Jody Houser (Faith, Max Ride, Star Wars: Rogue One Adaptation), drawn by Luke Ross and Nolan Woodard, and lettered by Clayton Cowles. The series will reportedly adapt Timothy Zahn's critically acclaimed 2017 novel, Thrawn. The series is set to release sometime in 2018. 
It's not entirely clear if this series will serve as a strict adaptation of the novel or take certain creative liberties with the original text. However, given how successfully the Thrawn novel officially rebuilt the Thrawn character for the modern Star Wars universe, it's possible that Marvel simply wants to expand the reach of Zahn's excellent story by republishing it via a different medium.
Of course, it was Zahn who introduced Thrawn to the old extended Star Wars universe with the Heir to the Empire trilogy. That trilogy focuses on the post-Return of the Jedi adventures of Luke, Leia, Han, and their extended families as they battled the remnants of the Empire led by Grand Admiral Thrawn. Thrawn's tactical nature and was a far cry from the largely force-centric foes of previous Star Wars stories. Fans loved the idea of Star Wars' grand space battles being presented with a little more tactical depth. 
While Thrawn was successfully incorporated into the modern Star Wars universe via the Star Wars Rebels animated series, it was Zahn's recent novel that really restored the character's place in the upper echelon of Star Wars villains. The novel served as an origin story for the Grand Admiral and detailed how he was able to rise to such a prominent place of power within the Empire despite the Empire's prejudice against aliens and the fact that they had relatively few forces left following the Battle of Endor. 
We look forward to bringing you more information about this comic series as it becomes available. 

Read and download the full Den of Geek SDCC Special Edition magazine here!