News
Mark Hamill Explains Those Joker-ized Donald Trump Tweets
Mark Hamill explains why he thinks President Donald Trump sounds just like Batman supervillains, including the Joker.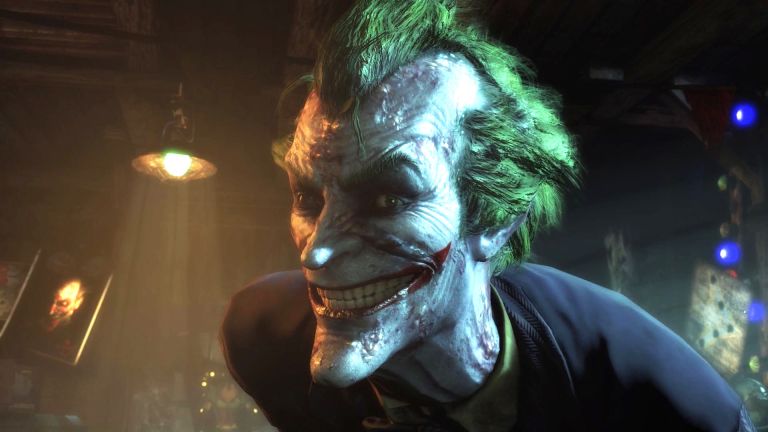 There's just something about the way he speaks, often with his curled lip and always a sense of hyper, overcompensating aggression, that makes the skin of many crawl while plenty of others cheer. It's grandiose, loud, and often drenched in so much bravado that the line between sincerity and mockery blurs. It's also bizarre that I can simultaneously be describing President Donald Trump and the Batman arch-nemesis the Joker. Mark Hamill finds it peculiar too.
Indeed, Hamill is busy enjoying a career resurgence by playing Luke Skywalker in this December's Star Wars: The Last Jedi. Yet, for a certain set of millennials who came of age between 1992 and 1999, his vocals are as synonymous with the Clown Prince of Crime as they are with that farm boy turned space-monk in a galaxy far, far away. And Hamill has relished the latter part too, portraying the Joker in Batman: The Animated Series, its spinoff Batman Beyond, and latter day, adult-oriented video games and animated films as well. But the most surreal performance he's given to date as the Joker is by reading—word for word—President Trump's often combative and always boisterous tweets in Mistah J's singsong voice.
Hamill is now talking about why he thinks Trump and a cartoon supervillain fit together as snugly as a purple-on-purple suit.
"I don't want this to be an ongoing thing," Hamill told The Huffington Post. Still, he couldn't resist the first time when Matt Oswalt (brother of Patton Oswalt) suggested on Twitter that then-President-Elect Trump's divisive taunting of his political "enemies" on New Year's Day was the stuff of supervillain mean-spiritedness. Hence, the following tweet was born.
— HamillMania (@HamillMania)
January 18, 2017
But Hamill is now talking about why he felt the need to revisit the Joker's pitch perfect appropriation of the president's often rambling prose after he first lashed out about Meryl Streep and then Rep. John Lewis, a hero of the Civil Rights movement who bled (and worse) for this country in Selma.
"The second one was when he insulted Meryl Streep," Hamill said while apparently chuckling. "Nobody could ignore… I mean, c'mon, it's like a Mel Brooks comedy. He's so funny!" But Hamill had much stronger words about why he offered a Joker-ized account of Trump's tweet toward Lewis—after the congressman refused to attend the president's inauguration on Jan. 20 on the grounds that he believed Trump to be an "illegitimate president."
Says Hamill, "I mean, my jaw hit the ground. That one I felt I almost had a moral obligation to do."
And during that inauguration, Trump's speech itself offered a fairly negative and faintly apocalyptic vision of modern America, even as the country has improved by almost every metric since 2008 (including unemployment, healthcare coverage, the Dow Jones, the national crime rate, and the deficit). The newly minted 45th president even accidentally quoted Tom Hardy's equally bellicose supervillain from The Dark Knight Rises, the latter of whom used populism to excuse his imploding our social structures, and devastating a community's sense of law and order. Given that Trump's words quite literally now echo Batman villains, Hamill has his own thoughts on this irony.
"Having done villains for so long, you do recognize rich dialogue," Hamill said. "In a bipartisan way, these are his words… not mine. The fact that it sounds perfect coming out of such a demented character, that speaks for itself."
Hamill also told HuffPo about why he feels the need to speak out in the face of the cynicism that meets celebrity opinions, as well how he considers himself, like one of his other beloved characters, to be an eternal member of the resistance. You can read his thoughts about that here.