News
MAD Magazine Profiles President Trump in Upcoming Book
What? We worry? MAD About Trump: A Brilliant Look at Our Brainless President is too long to tweet.
The usual gang of idiots at MAD magazine are taking a look at the unusual gang of idiots that are currently running the White House and they are dazzled by the depths of the stupidity. America's iconic satirical publication, running on empty since 1952, dumps on Trump with the new MAD About Trump. Written and illustrated by MAD's half-massed staff, it will come out as a book, because, at 128 pages, it is too long to tweet. The book will have a cover price of $12.99, still cheap.
MAD About Trump will chronicle The Donald's rise from obnoxious "businessman to really obnoxious reality show host to uber obnoxious 'Commander-in-Tweet.' 
The book is "all-out comedy assault on the most idiotic idiot to ever reach the White House (George W. Bush and visitors included)," reads the official press release. The publishers promise an that President Trump is "mercilessly mocked, relentlessly ridiculed and savagely satirized." In includes a new introduction by CNN's Jake Tapper.
MAD magazine was dumbing down America long before the art of the dealmaker was making America dumb again. Best known for the suffering they imposed on Tricky Dick Nixon long, long after he was a tired punchline, MAD held mocked every president with the mercy Trump is saving for the White House turkey. He even looks a little like Alfred E. Newman with little hands.
MAD will not offer refunds on this book when Trump is impeached.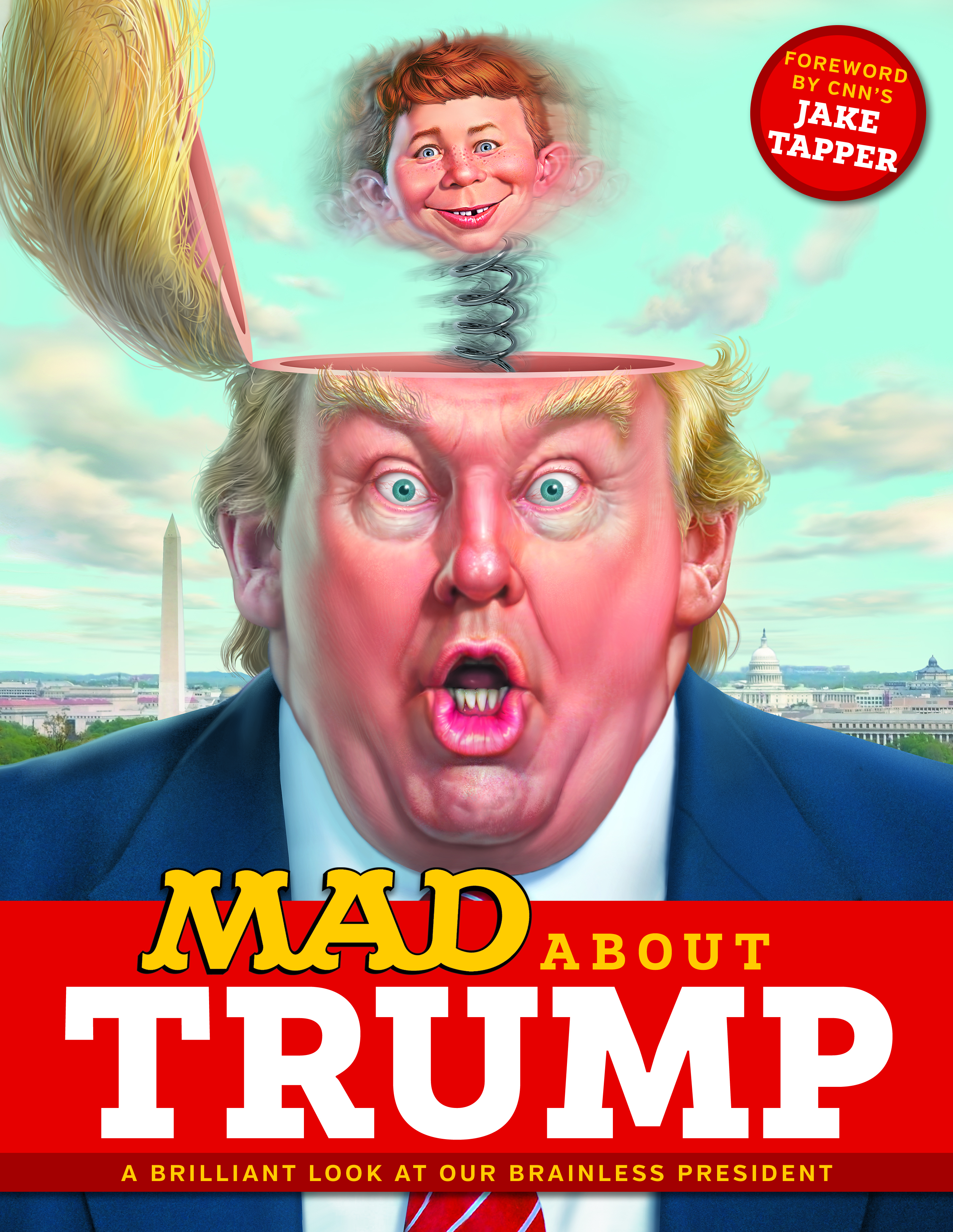 Mad About Trump is scheduled to arrive in stores on June 14.