News
Lord of the Rings $80 Million Warner Bros. and Tolkien Estate Lawsuit Settled
An $80 million lawsuit between the Tolkien Estate and Warner Bros. over The Hobbit/Lord of the Rings is settled after five years.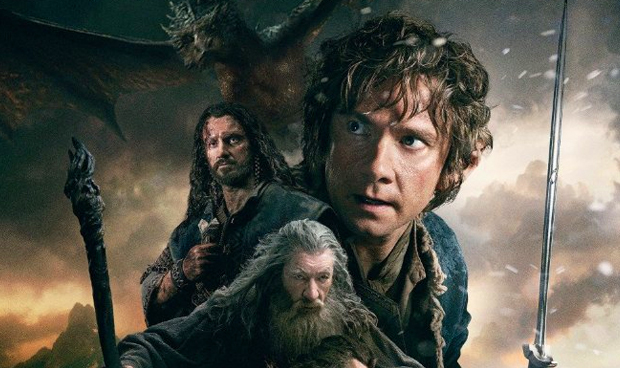 As a relieved Frodo exhaustedly declared after the One Ring was finally destroyed in the molten pit of Mount Doom, "It's gone. It's done."
While the Middle Earth mythology of the late author J.R.R. Tolkien (1892-1973) – which spawned The Hobbit and The Lord of the Rings – remains a beloved and influential force in all mediums of fiction, it also happens to be one of the most contentious intellectual properties, notably the centerpiece of an $80 million lawsuit over digital dominion stemming back five years between Warner Bros. and Tolkien's estate. However, that proverbial battle of corporate armies has reached cessation between both parties with an undisclosed settlement that is classified as "amicable." According to a joint statement:
"The parties are pleased that they have amicably resolved this matter and look forward to working together in the future."
The suit was filed in November 2012, on the cusp of the theatrical debut of the first of a new trilogy of films by returning franchise director Peter Jackson adapting Tolkien's original Middle Earth tale, The Hobbit: An Unexpected Journey, which would be followed by 2013's The Hobbit: The Desolation of Smaug and conclude with 2014's The Hobbit: The Battle of the Five Armies. Plaintiffs in the Tolkien Estate and book publisher Harper Collins alleged that Warner (via subsidiary New Line and rights holder rights-holder Saul Zaentz Co.,) exceeded their copyright purview by reaping profits off "tangible" digital merchandise, notably Hobbit/Rings-themed video games and slot machines.
In response, Warner filed a counterclaim, alleging that the plaintiffs caused Warner Bros. to lose millions after not living up of terms codified in a contract in 1969 and its 2010 regrant. Warner, which distributed The Hobbit Trilogy globally across most major markets and co-produced the films via New Line, maintained that its digital endeavors were customary upon the contract's conditions. Thus, a particularly boisterous, half-decade-long legal battle ensued with $80 million hanging in the balance; One that has finally come to its conclusion with the latest development.
The end of the legal battle should come as a relief to fans of Tolkien. While the prospects of more live-action adaptations of the late fantasy visionary's work are not exactly set in stone, such a thing is still quite possible, especially with the author's son Christopher Tolkien and his decades-long endeavor of curating his father's notes, transforming them into posthumous works. Indeed, efforts like 1977's The Silmarillion, 2007's The Children of Húrin and a developing full novel adaptation of Beren and Lúthien are all potential fodder for film and television.