News
Leonardo DiCaprio to Star in The Black Hand
The Gangs of New York didn't know what hit them when The Black Hand came calling.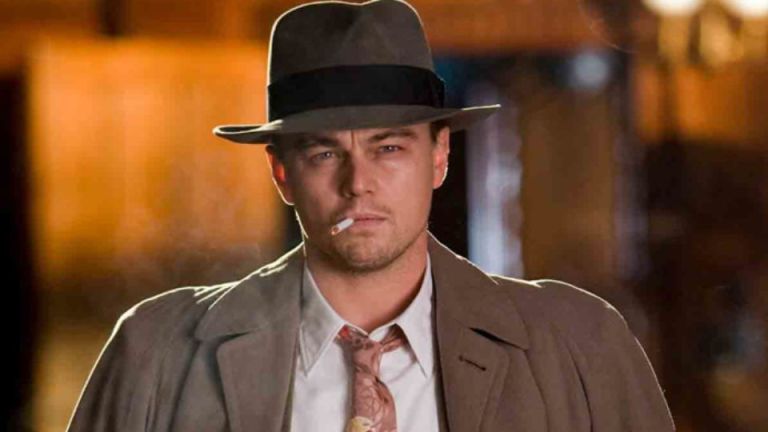 Leonardo DiCapio, who played a street tough in Martin Scorsese's early New York City crime drama The Gangs of New York, will clean up those city streets in the upcoming The Black Hand. DiCaprio will produce and star in an adaptation of the book by Stephan Talty for Paramount.
The Black Hand: The Epic War Between a Brilliant Detective and the Deadliest Secret Society in American History will be published in April. The story is set in New York City in crime wave of the summer of 1903. A group of new immigrant criminals was preying on lower Manhattan and leaving a calling card with the figure of a Black Hand at crime scenes. DiCaprio will play Detective Joseph Petrosino, who was called "Italian Sherlock Holmes," who took the fight against crime from New York to Sicily.
Petrosino was an Italian immigrant who spoke the language of the criminals and the people they preyed on. He went after The Black Hand operators with a zeal that came from protecting the countrymen and the country of his birth. Long before mob boss Joe Colombo started the Italian American Anti-Defamation League to keep the word "mafia" out of the movie The Godfather, Petrosino didn't want people to associate Italians with crime.
Petrosino was assassinated by the Black Hand in 1909 in Palermo, Sicily. He thought he was meeting with an informant.
Talty has had six nonfiction books on the New York Times bestseller list and ghost wrote A Captain's Duty, which the movie Captain Phillips was based on. Tally will next publish Under the Same Sky which tells the story of a North Korean boy during the Great Famine.
DiCaprio will produce The Black Hand through his Appian Way banner along with The Gotham Group's Ellen Goldsmith-Vein and Jeremy Bell. Jennifer Davisson is also producing along with Nathaniel Posey.
SOURCE: VARIETY