News
Kavalier and Clay TV Show Coming to Showtime
Michael Chabon's Pulitzer Prize-winning novel Kavalier and Clay is finally coming to the screen.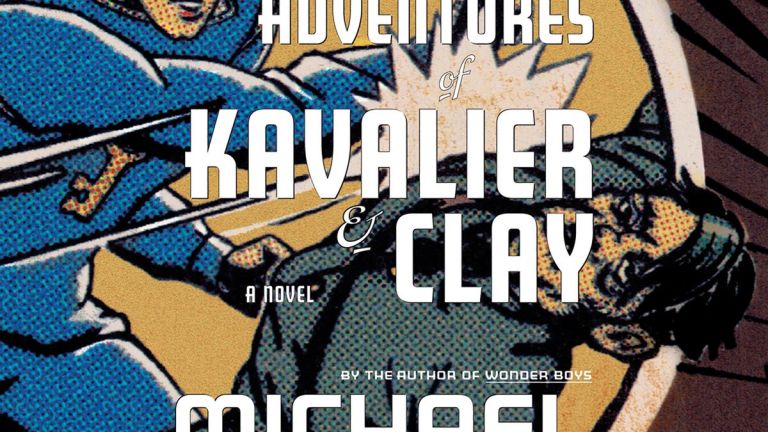 The Amazing Adventures of Kavalier and Clay, Michael Chabon's Pulitzer Prize-winning novel about two cousins who create a comic book superhero during World War II, is coming to Showtime!
According to Variety, the series commitment is part of a larger, multi-year deal Chabon and his producing partner Ayelet Waldman, have signed with CBS TV. Chabon is currently making Star Trek: Picard for the studio, which will keep him busy through the first part of 2020, when he will transition from showrunning Picard to showrunning Kavalier and Klay. This means that we likely won't get any substantial updates on the Kavalier and Clay TV series until later in the year. Chabon's Picard partners Akiva Goldsman and Alex Kurtzman are also attached to Kavalier and Clay as producers.
read more: Michael Chabon's Short Trek is a Thing of Optimistic Beauty
"The team at CBS Studios is the best we've ever worked with," said Waldman and Chabon in a statement. "We're looking forward with so much excitement to this next phase of our collaboration."
The Amazing Adventures of Kavalier and Clay was published in 2000, and is the story of two Jewish cousins—Czech artist Joe Kavalier and Brooklyn-born writer Sammy Clay—as they become important figures in the growing comics industry before, during, and after World War II, creating a superhero called the Escapist.
"Ayelet and Michael are two of America's pre-eminent writers," said David Stapf, president of CBS Television Studios. "From award-winning novels and non-fiction to their television and film collaborations, they have a remarkable body of work. We're thrilled to have them on our incredibly talented roster."
In addition Kavalier and Clay, Chabon and Waldman are also developing a series based on Waldman's novel A Really Good Day, which is about microdosing on LSD—Veep actress Anna Chlumsky is set to star. They are also developing a series based on Jacqueliine Woodson's Behind Youfor Hulu, as well as a series based on Ghost Ship, a book about the Oakland art collective fire that claimed 36 lives, called The Heavens.
Kayti Burt is a staff editor covering books, TV, movies, and fan culture at Den of Geek. Read more of her work here or follow her on Twitter @kaytiburt.