News
Joseph Gordon-Levitt Exits Sandman Movie
Joseph Gordon-Levitt has taken to social media to explain why he is exiting the long-awaited adaptation of Neil Gaiman's Sandman.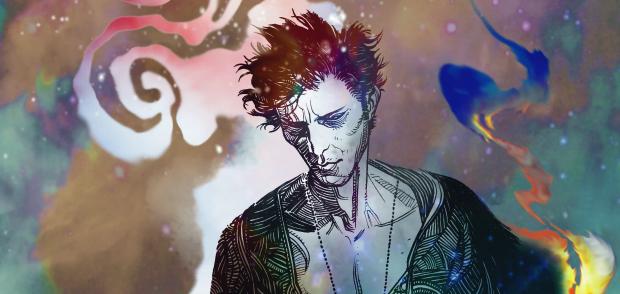 As you may have already heard, after years of anticipation, Joseph Gordon-Levitt has publicly and graciously exited the Sandman movie he has long been developing as a filmmaker.
Gordon-Levitt, who revealed himself to be a promising writing/directing talent in 2013 with Don Jon, took on the task of adapting Neil Gaiman's seminal comic series, Sandman, in that same year. Collaborating with David Goyer (Batman Begins, Man of Steel), Gordon-Levitt eventually also began writing what was intended to be a standalone Sandman movie with screenwriter Jack Thorne (How I Live Now). And with Sandman's comic label of Vertigo Comics (which is an imprint of DC) moving to New Line for special attention, it would have at first appeared to be a sign that Gordon-Levitt's Sandman movie was finally at hand. However, that may have turned out to be the project's undoing.
Taking to his Facebook page, Gordon-Levitt explained his decision to leave the movie.
So, as you might know if you like to follow these sorts of things, a while back, David Goyer and I made a producing deal with Warner Brothers to develop a movie adaptation of Neil Gaiman's SANDMAN. Neil himself came on as an executive producer, we hired the excellent screenwriter, Jack Thorne, and we started in on the ambitious task of adapting one of the most beloved and boundary-pushing titles in the world of comics. I was pleased with the progress we were making, even though we still had quite a ways to go.

Recently, as you also might know if you like to follow these sorts of things, the sorta "ownership" (for lack of a better term) of the Sandman material changed hands when Warner Brothers shifted the entire catalogue of Vertigo comics (an imprint of DC) to their subsidiary, New Line. And a few months ago, I came to realize that the folks at New Line and I just don't see eye to eye on what makes Sandman special, and what a film adaptation could/should be. So unfortunately, I decided to remove myself from the project. I wish nothing but the best for the team moving forward.
Sandman, which has been a jewel in the comic industry crown ever since Neil Gaiman's first 1989 fever dream, will still likely make it to the big screen one day. And we suspect when this finally happens, it will be in a more sequel-friendly format.