News
John Green Reads First Chapter of New Book
Turtles All the Way Down will be Green's first new novel in over five years.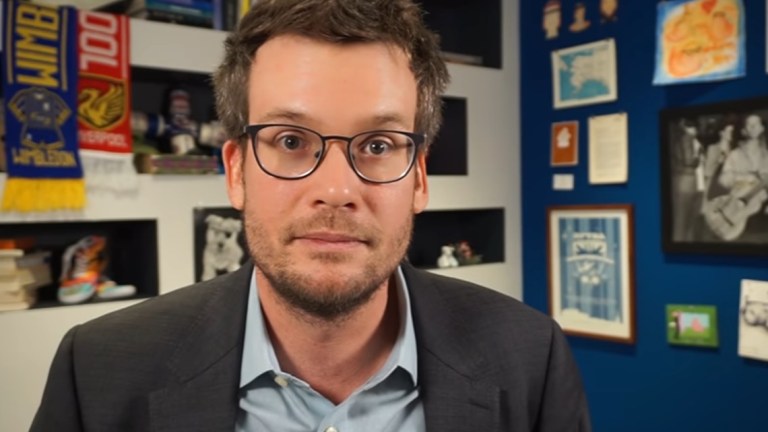 John Green is not only the bestselling author of contemporary young adult classics like The Fault in Our Starsand Looking For Alaska, he is also an internet celebrity, one of the first YouTubers (along with his brother Hank Green) to create a fan community via the streaming video platform. In other words, when John Green does something, the Interwebz takes notice.
Today, Green released a video of himself reading the first chapter to his much-anticipated new book, Turtles All the Way Down. The novel will be Green's first new book in over five years. Here's the excerpt…
Here's the official synopsis (via Green's site) for the novel…
Sixteen-year-old Aza never intended to pursue the mystery of fugitive billionaire Russell Pickett, but there's a hundred-thousand-dollar reward at stake and her Best and Most Fearless Friend, Daisy, is eager to investigate. So together, they navigate the short distance and broad divides that separate them from Russell Pickett's son, Davis.

Aza is trying. She is trying to be a good daughter, a good friend, a good student, and maybe even a good detective, while also living within the ever-tightening spiral of her own thoughts.

In his long-awaited return, John Green, the acclaimed, award-winning author of Looking for Alaska and The Fault in Our Stars, shares Aza's story with shattering, unflinching clarity in this brilliant novel of love, resilience, and the power of lifelong friendship.
Turtles All the Way Down Release Date
Turtles All the Way Down will hit bookstores on October 10th. The book is now available for pre-order.
Read and download the full Den of Geek SDCC Special Edition magazine here!