News
John Boyega and Letitia Wright to Star in Sci-Fi Film Hold Back the Stars
Star Wars' John Boyega and Black Panther's Letitia Wright will headline romantic sci-fi movie Hold Back the Stars.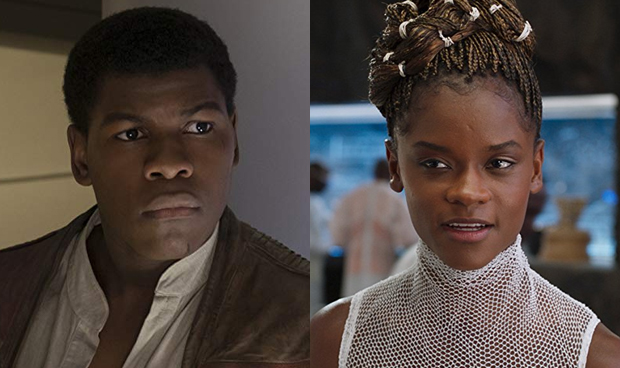 Hold Back the Stars, the acclaimed 2017 romantic sci-fi novel, is getting a movie adaptation. The book, written by Katie Kahn, is a space age love story that puts a romantic context into a scenario like the hit 2013 film, Gravity. Fitting to that premise, the film is set to be headlined by the duo of John Boyega and Letitia Wright, who made names for themselves under the Disney umbrella – respectively for Lucasfilm and Marvel Studios.
There appears to be excitement behind the developing Hold Back the Stars film adaptation for the producing studio in Shawn Levy's 21 Laps, reports Deadline. That, of course, is due to its attached co-headliners in Star Wars Sequel Trilogy star Boyega and Marvel Cinematic Universe Black Panther breakout star Wright, both of whom bring momentum from two of the film industry's most lucrative (and self-sustaining) franchises, this time set to sizzle the screen opposite one another.
The story of Hold Back the Stars centers on the duo of Carys and Max, who – in the aftermath of a freak accident – find themselves stranded in space with only 90 minutes of oxygen remaining. Left without options, the duo can only hold onto each other while recounting memories of the forbidden love affair they had back home on terra firma. However, the memories aren't all rose-colored, since, even at home, they've struggled to belong in a world defined by rules – specifically centered on romantic restrictions over their young age – to which they could not adhere.
Hold Back the Stars will be directed by Mike Cahill, an up and coming helmer, who's fielded TV work on shows like Rise, The Path, The Magicians and the upcoming Nightflyers, as well as sci-fi films I Origins and Another Earth. He will work off a script by newcomer scribe Christy Hall.
The film will be another major film feather in the cap of London-born actor John Boyega, who will reprise his role as Finn in the 2019 Sequel Trilogy closer, the untitled Star Wars: Episode IX. His post-Star Wars resume consists of the recent retro-kaiju sequel, Pacific Rim: Uprising, drama Detroit, thriller The Circle; a body of work that picked up after standing out in the 2011 sci-fi comedy, Attack the Block, which led to his casting in the 2015 Sequel Trilogy opener, Star Wars: The Force Awakens.
Letitia Wright, a British-Guyanese actress, came into her star-making success as the standout character (and, technically, a Disney princess), Shuri, in this year's Black Panther off several U.K. TV runs, one of which saw her play a robot-identifying human on the AMC/Channel 4 sci-fi series, Humans. She also appeared in the 2017 Black Mirror episode, "Black Museum," and in the 2014 Doctor Who episode, "Face the Raven." She made a quick turnaround role reprisal as Shuri in Avengers: Infinity War, and will be back again for 2019's untitled Avengers 4.
We'll keep you updated on Hold Back the Stars as news for this promising project arrives.
Joseph Baxter is a contributor for Den of Geek and Syfy Wire. You can find his work here. Follow him on Twitter @josbaxter.